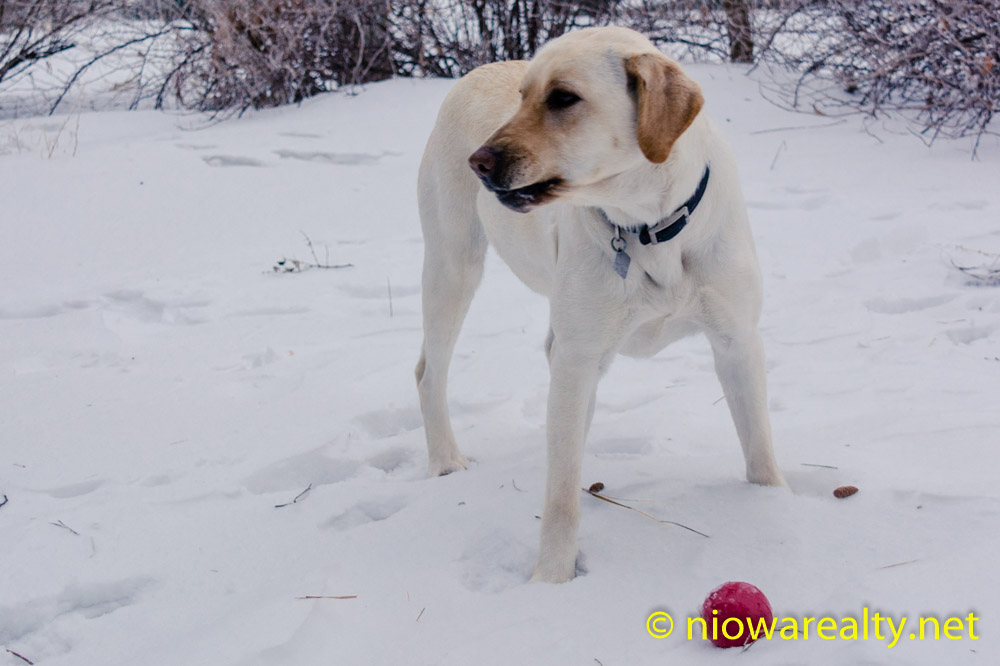 As I had suspected, the home I listed yesterday at 1045 Park Lane has already had two showings on it. One of the agents acknowledged interest as well as agreeing there's very few if any homes in its price range offering upgraded mechanicals as well being in a more sought after neighborhood.  One home on Park Lane which is almost exactly the same size with a double attached garage, a newer kitchen, and more recent updates, sold for $138,000.00 almost 10 years ago.  Look what the market has been doing since then—especially these past few years.  The big drawback of that home is that the two stall attached garage was facing S. Kentucky which is heavily traveled during daytime hours.  Backing out of a garage onto a busy street is something I'd not like to be doing daily.
For a little over 10 years I worked at a real estate office where the parking lot was such that if there were more than two cars in the lot, I was forced to back out onto the highway and sometimes the street was like a racetrack.  I only hope whomever buys 1045 Park Lane will turn it into a showplace and enjoy it as much as the previous owner.  What I like about many of the homes built in the 1960's is their simplicity of woodwork and cabinetry to where they offer more of a "blank canvas" for buyers to create their own styles or themes without fear of any clashing of designs.  I happened to have a conversation with a woman whose son purchased a home from another agent which not only needed cosmetic updating, but as I found when showing it to a couple, were also structural issues to be addressed.  She said, "He's really enjoying the work he's been putting into it."  I smiled and said, "I'm glad for him and I hope he's happy there." What else does one say when knowing what work he's really facing?  As far as I was concerned after walking away from that showing, was to scrape it and start all over.  I'm scheduled to list another home next week that's in an old journal of historic homes of Mason City.  We'll see how it's received by our home buyers when on the market.  The home's built like a battleship and'll likely outlast the best of constructed homes being built today.
Having read most of what was written today about Ted Kaczinski, also known as the "Unabomber",  gave me a bit of a chill in reading some of his comments about technology and his take on how its growing dominance in the world is growing all the more dangerous to where it's slowing robbing people of their independence and free thought.  What most surprised me is that he watches no television, has no computer, and relies only on what's available in printed form in the library at his prison.  Another striking comment of his was when someone wrote to him about something being posted on Facebook or Youtube and it going viral, he said, "It must be something like what the sociologist refer to as a "craze" or "fad".  I can't help but agree with him in how things posted on social media sites have become all the more radically outside previous norms of acceptability.  He also mentioned about how the attention spans of most people are becoming diminished due to their non-stop bombardment of info-mation.  I really do "get it" in how people can't seem to slow down enough to fully understand and ponder over things they're reading because their minds are moving too fast.  In today's society slow readers and thinkers are mocked, but most likely they're the one's who more fully understand.