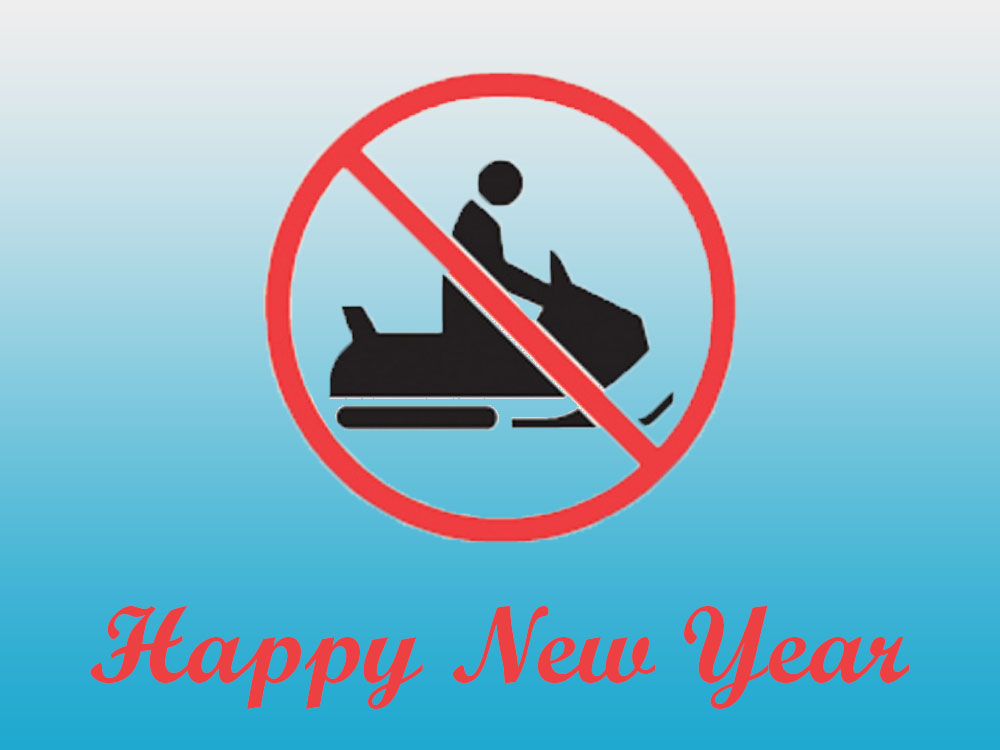 At around 4:45 p.m. today I finally managed to get myself caught up from being in the midst of setbacks yesterday.  To top yesterday off, I didn't exactly get a good nights sleep  after being awakened by noisy snowmobilers racing around in the fields during late night hours.  I'm astounded every winter when the snows arrive to see how nonchalantly snowmobilers so freely enter private lands and create their noisy playgrounds.  I'm certainly surprised there're not more snowmobilers being severely injured by either running into something like a barbed wire fence or other un-noticeable metal objects that can do great injury to men and their machines. I really don't like seeing nighttime snowmobilers out and about because I usually take it to the dark side and remember how a number of years ago in a next county there were a rash of break-ins at farmhouses.  After they did finally catch the group, it seemed they were out scouting farm sites at night and returned during the daylight hours to perform their thieveries.
It's too bad out Counties don't enact snowmobile ordinances to where they'll be stiffly fined for trespassing on private lands.  I wish the Counties around here would create public snowmobile trails so to offer the adventure seekers their wild areas to ride.  I'm not sure if the DNR has created any snowmobile trails in the many thousands of acres of land they have under management in North Iowa.  If they don't, perhaps it would be to their advantage so to create another income stream for our State.  If you have to buy a duck stamp to hunt on public lands, then why haven't we created snowmobile stamps to freely enter upon State lands?  Maybe that would help give relief for those riders who want to be bouncing around in the middle of the night on their snow chariots.
I thought for sure several of my listings would get sold this week, but evidently it wasn't in the cards.  Not to worry, if there's one or two buyers, there'll be more.  I'm noticing a bit more immediacy with them these weeks.  They seem to be un-willing to wait until our weather starts to warm.  I'm convinced many are wanting to get themselves locked-in with lower mortgage rates before the Federal Reserve raises interest rates again.  Most don't realize how even a half percent difference in interest rates can make a financial impact on mortgage payments—especially when the note is relatively large.  I can't stress enough how convinced I've been over these years in regards to how owning a home is a very good hedge against inflation.  Fixed interest rate mortgage payments are locked in for the term of the loan. So when inflation rises, the constant housing costs remain the same.  I've just started working with a young gentleman who's moved here due to a job re-location.  I was delighted to hear how he's liking Mason City the more to where he's "kicking tires".  Every time I hear these words from new arrivals, I become excited about our in-coming new blood wanting to make commitments to our community by purchasing.  Whenever anyone buys—it's another tie to North Iowa.
Not but two people whom I've known for a number of years have said today how happy they are that the Year of Our Lord 2015 is quickly coming to a close. I wished for the both of them as well as all others a stressless year ahead.  I'll admit there've been a few trying times for me this year as well.  So, along with them I gladly say, "Adios 2015"