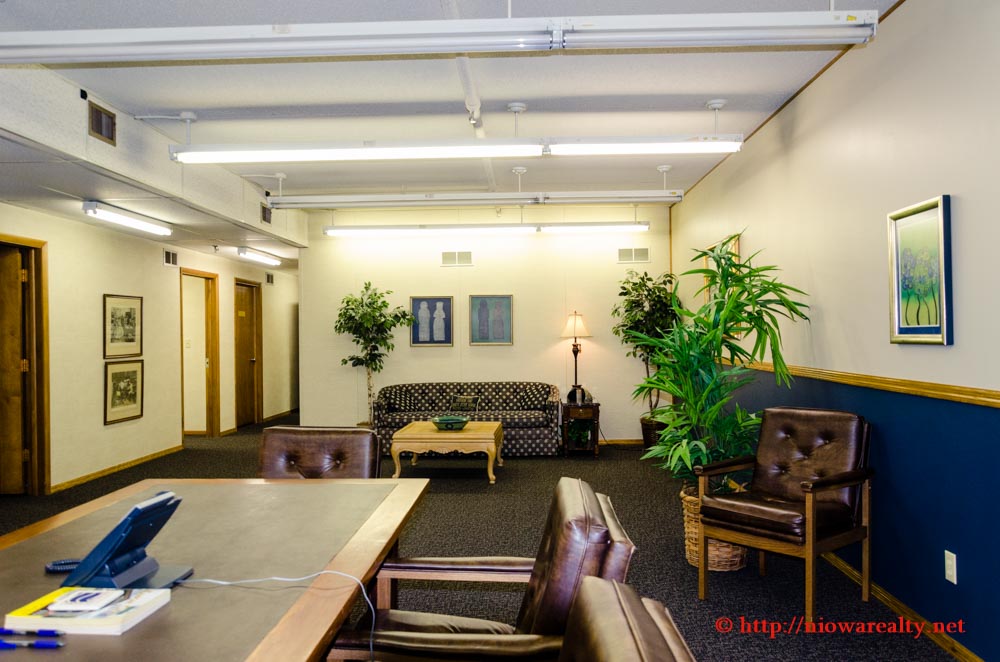 Oh how the weather in North Iowa can change within a 24 hour period.  I wasn't expecting the rain so soon and it looks like the wind isn't helping with the tolerability.  As I've mentioned before, it seems when the weather's bad is when the phone calls and walk-ins increase.  Of all days, I was called out to an acreage by a buyer to look at something that certainly could have waited until the weather was more conducive and not finding myself walking in wet grass.  The buyer made a comment about the in-appropriate clothes I was wearing out in the country.  I said with a smile, "I usually don't have a change of clothes at the office when called out to show an acreage."  He then said, "Well, I wear what I want and believe people should take me as I appear."  I couldn't help but mention how sometimes when dealing with the general public, we're expected to present ourselves in a business-like fashion.  After a moment of consideration, he did begrudgingly agree with me.
I've always believed people should dress according to their profession as well as their age.  I'm appalled at times to see how some men and women dress in public as well as what they wear at work.  I'm not sure we've seen the peak of this business of people getting their teeth capped and perfectly straightened, tummies tucked, facelifts, eyelids trimmed, and all the other things they're doing with their bodies in attempts to keep people from noticing they're growing old.  As far as I'm concerned, every age has its beauty no matter what sex or profession of which we speak.  The billion dollar business of looking younger is likely not going to go away any time soon.  I mentioned to one of my relatives not long ago how much I've always appreciated the way she's presented herself over these long years.  She laughed and said, "I've always believed I should look my best with my clothes as well as makeup." She went on to say, "Too many people think they have to go with what's popular at the time and not take into consideration what's best for them."  She did mention how few clothes she has, but what she has is well tailored and appropriate for her.  I think those attempting to be fashionable should stop mimicking others and start listening to their own minds and bodies.  Seeing sixty-something people dressing like teenagers with super-charged hormones is not what I consider a pretty sight.
In spite of being bombarded with phone calls and walk-ins, I was able to finish a good deal of office accounting as well as getting several offers presented on two of my listings.  I'm hoping both of those homes have found their buyers.  We've had other offers on them in the past and I'm going to remain confident they'll be sold this time around.  I was thinking about the two of them tonight and remembered how much I could see myself creating wonderful places to live after some key improvements.
I visited with the owner of 119 – 2nd St. NW #2 today and continued to re-assure her that as the future new commercial build-outs in our downtown arrive, professionals will want their offices within walking distance of nearly everything.  We've had one price reduction on it to where I believe it's very well priced considering the number of recent intrinsic value improvements that have been made. As the bar is being raised on commercial values, I'm sure there's one who'll think forward and realize it's future value.

Click on the link below to view this great commercial property.