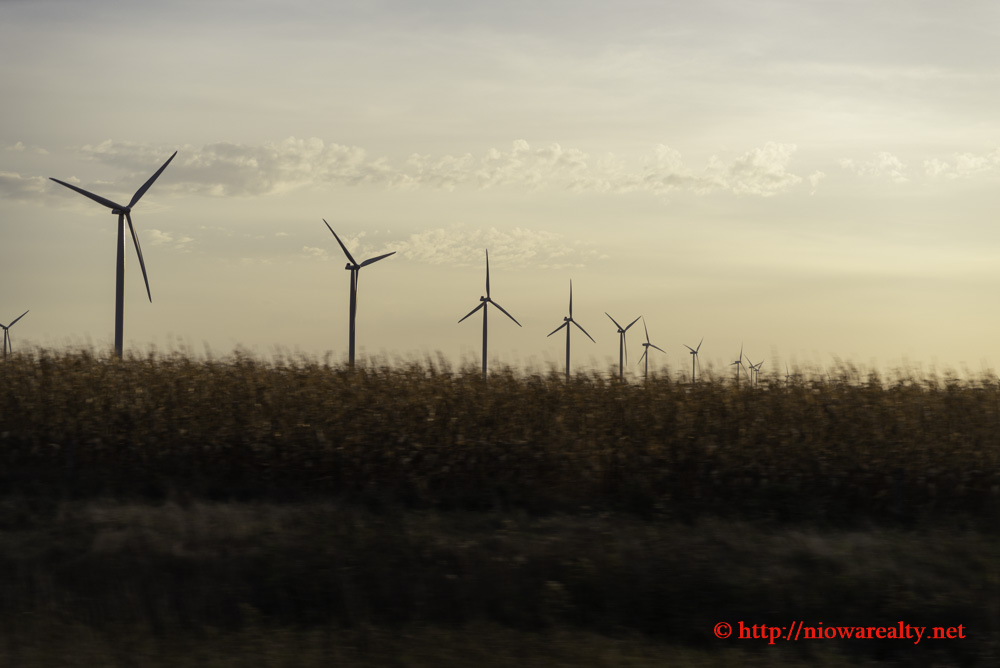 We're still getting a number of inquiries on our listings in spite of the temperatures dropping. I wouldn't be surprised if our market stays active up and into the Holidays. If I'm not mistaken, the full moon is supposed to take place tonight. With the wind and drizzly cold rain, should the moon break thru once in a while, it'll likely have the look and feel of something out of a horror movie. While walking down the street from my office around noontime, I noticed how similar today's weather is in comparison to many of the winter days in some of the European countries. The gray skies, the dampness, and the sort daylight hours are things I'd not like to endure during their winter months.. But, as we all know, the humans can certainly adapt to some of the most uncomfortable places to live.
It looks like one of my pending sales is going to fall through very soon and as I mentioned to several people, I've done about as much possible to keep it moving. When a sale doesn't make it to the closing table, it creates hard feelings from the sellers and buyers. I have my own opinion on who I'd personally blame, but I must remain a gentleman and keep my thoughts to myself. Back when I was in training to become a Realtor, I heard more than once about the "meeting of the minds" in contract law. As we all know, a purchase agreement of real estate is a contract, and when everyone signs it, it becomes binding. When those signatures are all in place, it's considered a "meeting of the minds". As far as I'm concerned, the meeting of the minds doesn't stop there. Whenever we have hiccups or bumps in the road during the time between the signing of the offer and the finalization of the sale at the closing table, we have to get back to getting our minds to meet again. I can't remember how many times I've had to become the peacemaker between upset buyers and sellers as well as other Realtors. What most have to "get over", is the idea they're 100% correct in their thinking and continuing to be resolute to those thoughts. Absolutely no one is 100% correct when it comes to buying and selling real estate. During those testy times when we hit a big bump in the road, it's time to stop digging our heels in and get back to the table of re-negotiation and get the sale back on track. The real test of a good re-negotiation is when everyone involved is happy and ready to move forward with the sale. One of my most disliked facets of real estate is when the dramas begin in an arena where it doesn't belong. Buying and selling a home has enough stress involved without having an evil drama looming its ugly head.
One of my dear older clients stopped by the office today just to have a long overdue chat. I've known him and his family since I was knee high to a jack rabbit. We even spent some time walking down memory lane and by the time it was all over, we both found it good. The latest of the craziest things I've heard is that nearly all really successful people aren't sentimental. On the contrary, I believe it's good to have sentiment so that we can invoke good reminders of our past so that we stay on the high road of our future.  On dark and stress-filled days, it almost becomes a magical event to find an old friend at your doorstep to help you get back on your high road.