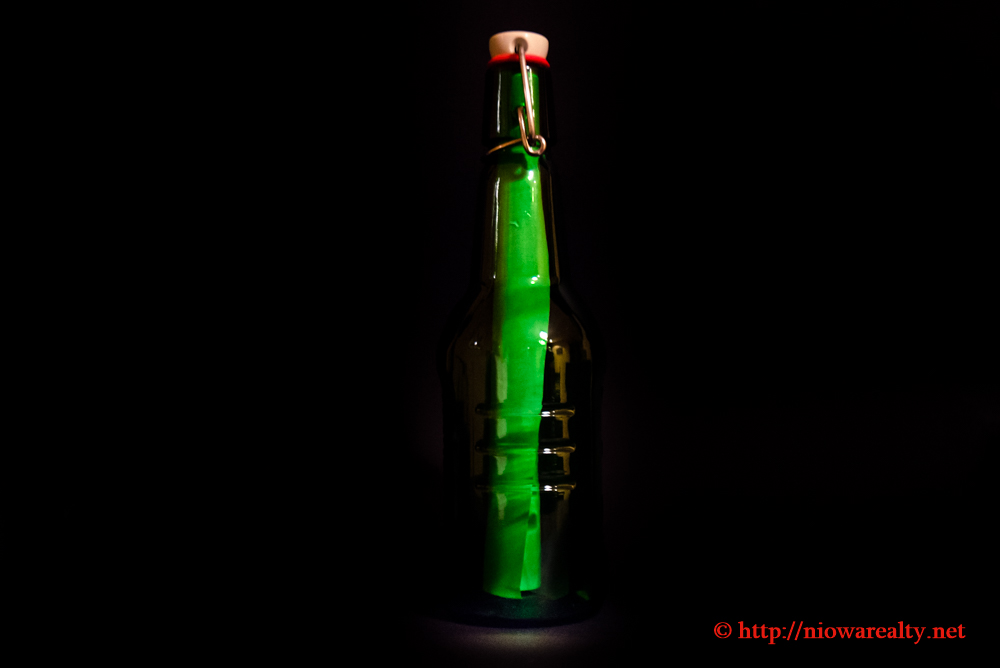 With the days growing shorter, we're finding we have to shorten up our time in getting things accomplished during the daylight hours.  One of my favorite elderly people whom I do a bit of "paying it forward" by performing a little exterior labor around her home since she's not physically capable told me several days ago, "One of my friends stopped by and said my yard gives the appearance of someone young living in my house by its appearance and it's because of you."  I smiled and said, "I'm glad both you and your neighbors are enjoying it."  I thought of that statement today when I was showing homes in an area where there are a number of rental poperties.  I don't even like going down those streets because they seem to create a bad attitude within me.  I'll absolutely never understand how people can live in homes and not even make an attempt to create any sort of "pleasing to the eye" visuals for passersby.  Oh well, too many have their own little furrows they create for themselves and become blind to the world around us.
The home that's been under the radar far too long these past months will be open to the public tomorrow from 1:00 – 3:00 PM which is located at 1209 West State St. here in Mason City. I absolutely cannot believe it hasn't sold yet due to the location, quality of construction and overall condition.  All the windows are newer replacements, the kitchen has been updated, there's permanent siding, a ¾ bath in the basement, a fenced rear yard, and a very large newer two car garage.  With more and more people steering away from carpet and laminate floors, this home has all real hardwood floors that have also been recently re-finished.  I've known from experience that every home has its buyer, but I get a bit anxious for the buyer to arrive more early than late.  It's recently been reduced and I'm hoping the price reduction will spur more interest.
Click on the link below to view this listing.
The number of showings I've been having have picked up this week which is telling me the market is staying active for the month of October.  I'll be listing several homes in the near future which I believe will sell rather quickly due to their locations and features.  I'm still finding more older people who have past connections to Mason City purchasing here.  I recently closed on a home which was purchased by a retired person who lived here at one time.  At the closing she mentioned how she kept looking at the home on-line and going back to it after she'd created a large list of homes to be viewed.  When scheduling the appointments, that particular home couldn't be viewed until the next day.  It being the last house on her list helped her to make up her mind more quickly.  She said, "I knew it was the one as soon as I walked through the door."
The funniest thing was at the closing table when the seller said, "I knew it was the one when I walked in and I could "feel" the presence of the old lady that lived there out in her flower garden when I was weeding it."  She went on to tell the new buyer that if when she's out weeding the perennials, she'll likely find sealed baby food jars in the soil near some of the different plants. Evidently the original owner when planting her perennials placed a note about the flower along with its name in a jar and buried it next to the plant.  We've heard of notes in a bottle thrown in the ocean but that's a new twist with burying baby food jars in flower beds for future owners to read.  I like that idea of notes in a jar.