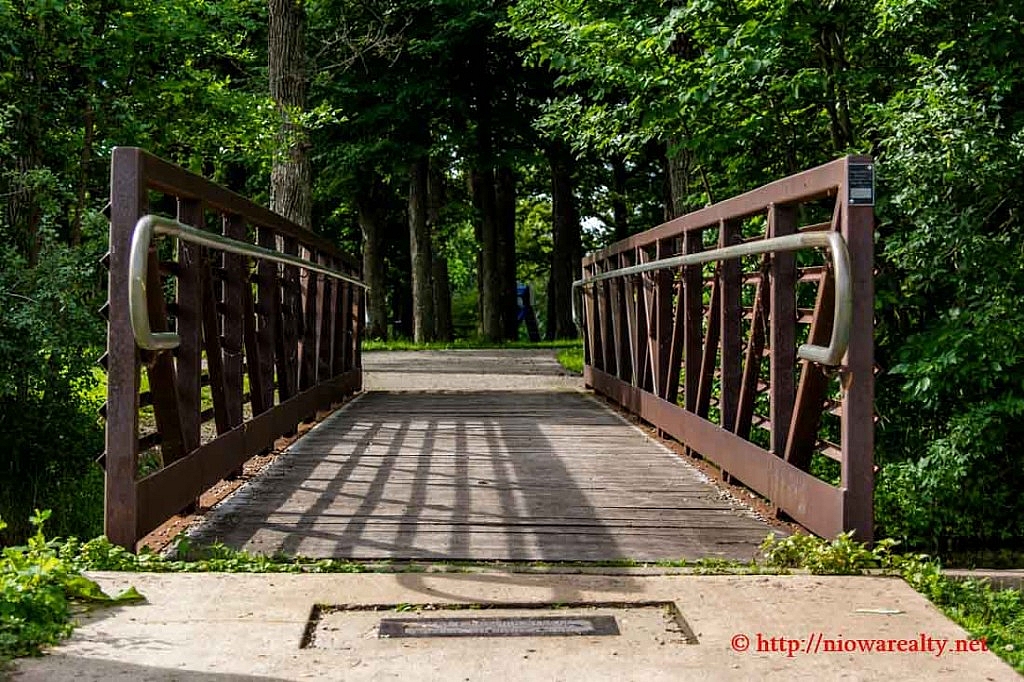 It seems every time I have to be away from the office for a half day everything gets bottle-necked while I'm gone which causes me to go into overdrive upon return just to get things squared away and back to normal. As most professionals doing business in our State, we have continuing education requirements that put us back in the classrooms on occasion. Today's topic was centered around Realtor safety and the measures to be taken to protect ourselves against being in harms way. Since that un-solved murder of a Realtor in Des Moines several years ago, many have become more aware of the their personal safety when listing and selling homes. Much of what the instructor spoke about was not new to me but a few things of which he spoke I thought to be just odd situations that I'd encountered over the years and not something that others have as well.
I shared a few of the hair-raising experiences I had over the years when the discussion was opened to the class. I also went on to speak about how Realtors absolutely must be ever diligent in making sure they look for any possible signs of attempted entry into a vacant home. With the rise of break-ins on vacant homes all over the country we find ourselves being all the more watchful of thieves attempting to stealing every bit of copper pipe, electrical wire, and even brass water meters. Since most thieves look for un-noticeable accesses, one must make sure the basement windows are fully secured at all times. I believe it just good sense for a Realtor from time to time to do a full exterior walk around their vacant listings. One never knows what could be going on behind a home and away from street view. These past years I've introduced myself to the neighbors and kindly encouraged them to keep an eye on the vacant home and if they see anything suspicious to call the police. Being proactive makes it more difficult for thievery to take place. Whenever I've encountered a home that was broken into and stripped of everything and anything that could be sold, I become internally furious and oft times wish for a more punitive justice system in our country. Whenever I list a home that's occupied I make sure to tell the owners to put everything away that's valuable and easily carried away. Personal pictures and correspondence must also be stored away from the curious eyes of buyers and their accompanying Realtors. I also mention prescription drugs as their being an attractant to people who're hooked on them. Giving bad people easy access to things belonging to others opens the weak justifying mindsets of the "dark siders" to where they believe, "If it's there, just take it." It's a new world out there and the sophistication of thievery in every area of our lives is becoming more prevalent. All I can say to everyone is to stay a step ahead and remain fearless.
One of my clients was rambling on today about people who either do this or that which she finds unacceptable. The conversation went from smokers, to drinkers, to swearing, to pot smoking, and as it seemed, everything in between. I began to wonder about the overly pious who continually chide others for their misgivings. I teasingly said to her, "Certainly you must have some weakness don't you?" Her quick response was, "No, I really don't." I couldn't help but say, "Oh, you must have an impure thought or two." She laughed and finally got my drift. On a lighter note I remember Abraham Lincoln having once said, "He who has no vices likely has no virtues." An interesting statement wouldn't you say? It sounds like he was trying to get us all to look inward rather than out.