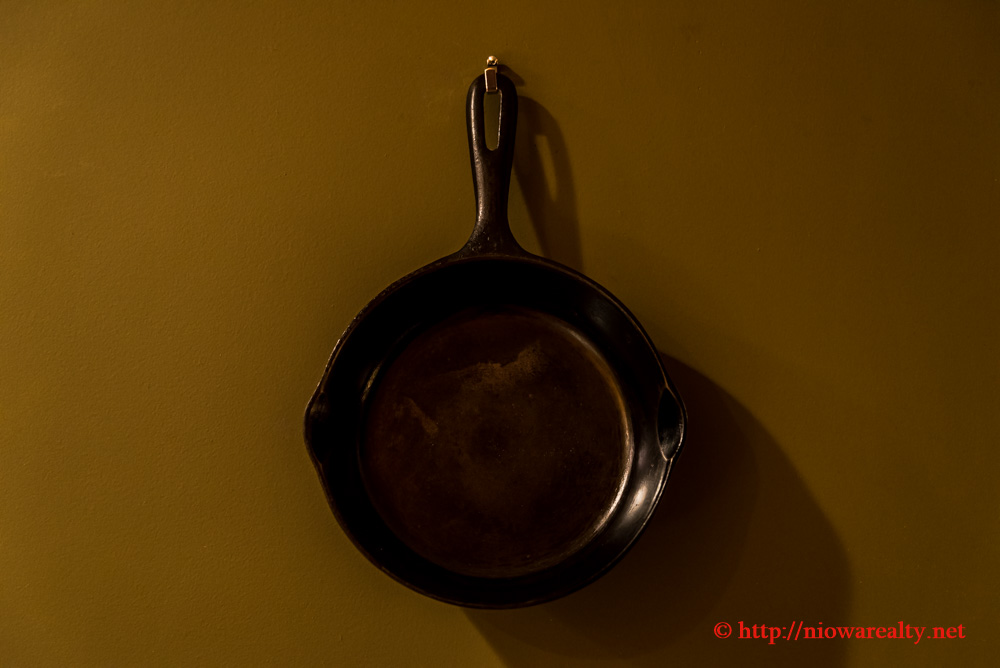 The cool weather is welcoming but this morning's temperature was a bit of a shocker to find it nearing the fifty degree mark. We'll likely start seeing some noticeable changes in the plants and trees as we are nearing the second half of September. To my surprise, there are pumpkins being sold by some of the grocery stores. It seems the stores are rushing the seasonal goods a bit much these past years. I couldn't imagine having carved pumpkins sitting out for a month and a half before Halloween arrives.
I'm staying very hopeful there will be a good turnout on my public open house tomorrow at 718 East State Street. We just had a price reduction on it to $159,900 and the sellers are continuing to get it more and more presentable. Someone is going to have a wonderful home where the beginnings of memories start and last forever. Of all the older homes I've viewed over these long years, I would say the front foyer and the rear yard puts it on the top of my "wow" of all time list. It's interesting how some of the grand older homes like this one had a change-off with different hardwoods contained. It goes back and forth from quarter sawn oak to hard maple when traveling from room to room. You can take your pick of favorite rooms by the type of hardwood used when the woodwork and floors were finished. I showed it to a client from California this past week and she said at California prices, this home is a bargain basement steal. She went on to say a location similar to this one's would make it even all the more pricey.
The home I have listed at 537 – 3rd St. NE is no longer under the radar and will likely be sold quite soon. There's been showings on it every day and more 2nd showings coming. Any first time buyers out looking for a place to get started would be crazy not to buy it because everything's done and all the appliances are included. The monthly payment on it would be far less than what someone would be paying for rent on a similar property. This home is another one that has a yard that offers breathing room from neighbors. The back patio is a place where evening summer hours are enjoyed without interruption. As I mentioned earlier, this home is certainly the best home under $60,000 in today's market.
Don't we all just hate it when listening to someone speak about another in a fashion that really isn't befitting in business settings? Every once in a while I get "trapped" by a phone call from someone going on and on about what others are doing wrong in either their personal or work lives. This particular person I had on the phone today was exceptionally annoying because nearly everything she was bashing another about was as though she was looking in a mirror at herself. In telling her I was running late for another appointment, she finally finished the conversation. Well, I guess that didn't fully work because I received yet two more calls from her this afternoon. I guess she felt she didn't have the opportunity to get everything said with the first two calls, so the third one was necessary. I'd just hung up the phone from her when one of my clients walked into my office and said, "You look like you've had a very hard day." I responded, "I had a pretty good day until someone decided I was an extended listening post." With nothing else said, I continued to think about how freely a pot can call a kettle black.