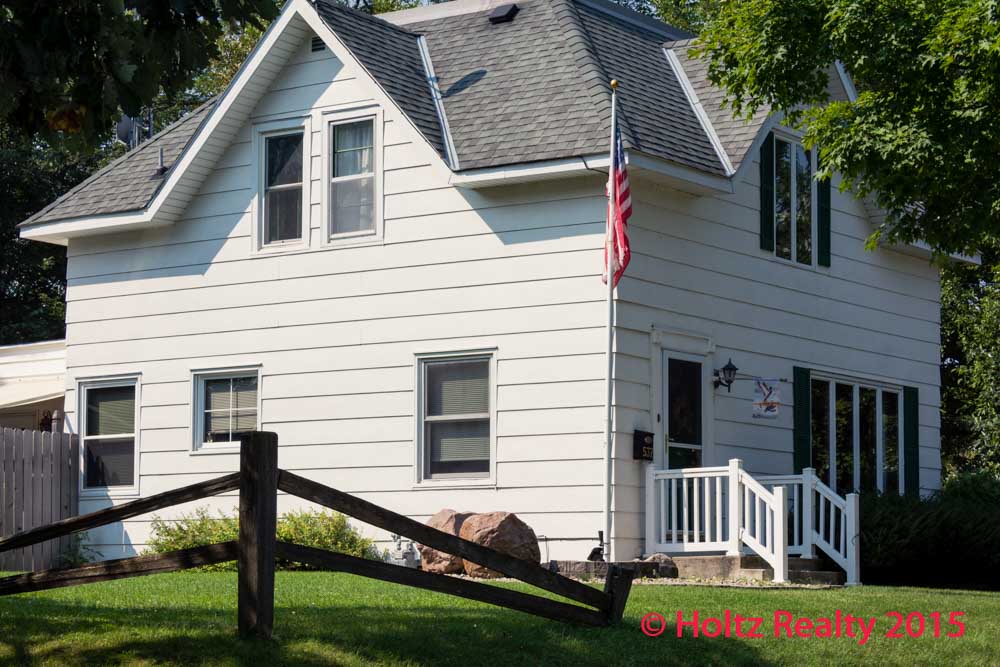 Being awakened in early Fall by a mid-Summer thunder buster rain storm was not what I would have expected in a normal season, but really, what is normal anymore? Those who planted a late garden this year should be pleased with the exceptionally warm weather and abundant rain. I think many of our residents are getting quite tired by now by the amount of mowing they've been doing this year while the grass continues to grow.  Seems there's been a number of new arrivals to our North Iowa area looking for higher end rentals. I believe that's a good sign of our community's growth by showing us there are job openings to be had.
I've just recently started working with several young buyers whom are sure to be a joy in assisting them in the purchasing of their new homes. I'm going to try to get each one of them into 537 – 3th St. NE sometime soon because I believe that home is a great starter home that needs absolutely no updating. It has been in the same family for generations and the extra care they've taken in keeping it up certainly shows. Here's the link to the home:  537 – 3th St. NE  It certainly is a great home for the money.
A buyer from out of the area called yesterday to see 718 E. State Street this afternoon so I spent about 45 minutes showing him the home as well as giving him some pointers on improvements. One thing he was exceptionally fond of was the main floor family room and the size of the rear year. As we were walking in the back yard, he jokingly said, "Hey! This would be a great place to have a petting zoo with it being right next door to East Park!" I said, "Hmm. I'm not sure the neighbors would enjoy hearing bleating goats early in the morning." I teasingly added, "There'll likely be some new for sale signs in front of the neighboring homes." In having walked the property today, I'm all the more convinced the home's highest and best use is to be a bed and breakfast. I would clear out all the scrub brush and raise the canopy of the existing mature trees all the way down to Willow Creek. Perhaps the new owners would allow photographers to use the rear yard for photographing nature shots. If the new owner would build a large gazebo, they could even have outdoor wedding ceremonies back there. Keep in mind, that homesite consists of around three quarters of an acre. Not only is the house a blank canvas, but the yard as well. If an investor were to purchase it to flip it, there's still money to be made because far too many people don't know how to re-condition properties. Vision, elbow grease, and a little money is all it takes. Here's the link to the home should you want to share your own ideas: 718 E. State Street
I know many believe me to be somewhat of a stuffed shirt, but today while I was doing a little noontime shopping in a grocery store, I happened to notice several young couples pushing baby strollers up and down the isles. They must have been friends, who as they say, "Like attracts like" because of the way they were scantily dressed and causing me to look away in embarrassment. They must have thought it was the pre-entrance to a un-popular beach, for what I saw was neither moral or immoral; just in excessive bad taste.