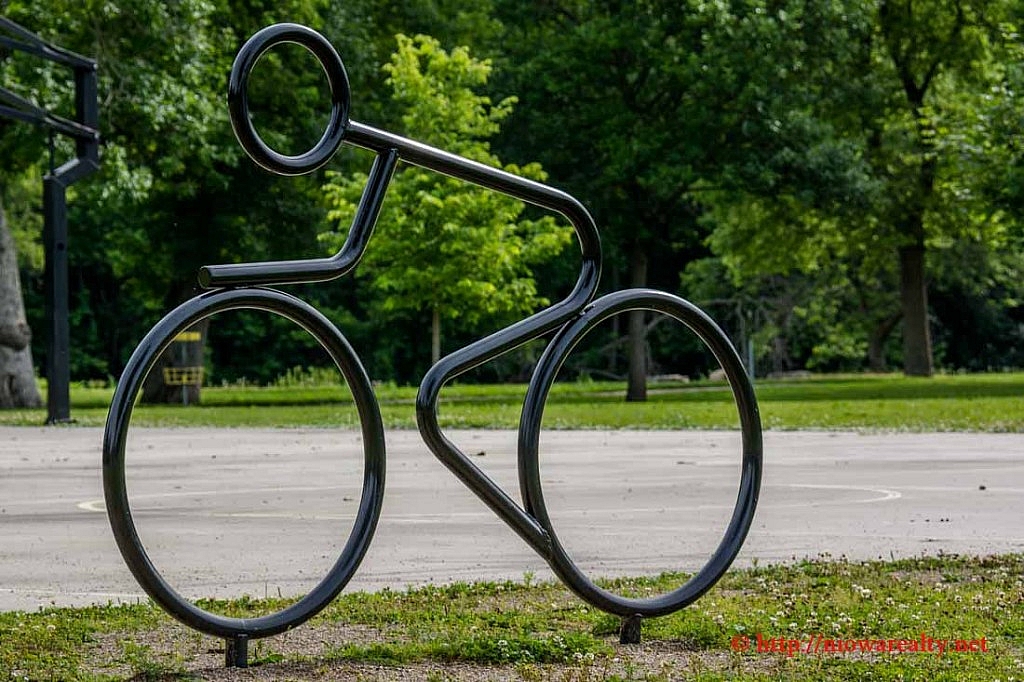 Another gray day in North Iowa with the storm fronts moving through shedding enough rain to keep the fields green and growing.  Certainly these rainy days have stalled the moving of the Egloff House across Carolina Bridge.  Likely too risky business with everything being wet and slippery.  Every time I see the name of the builder of the Egloff House, my memory kicks in from having worked with his second wife in purchasing a home and hearing the stories she had to tell about her life as a contractor's wife.  There's a subdivision here in Mason City called Holvik's Addition which he developed.  He built many small homes in those blocks and sold them all on contract.  His wife Anna Mae Holvik would be the one to take the payments and record journal entries for the properties until they were paid off.  That certainly was a great way to optimize the net return on their investments.  Each one of those homes he built became savings accounts.  He lived for a great number of years at a property I had listed and sold last year located at 415 N. Madison Ave. here in Mason City.  The eight stall garage on that property served as his workshop and storage area.  If my memory serves me, I believe he actually built that home for himself and his first wife.  When his first wife divorced him, there were pages in the abstract that reflected their divorce proceedings.
It's interesting how in years past, abstractors placed more colorful information about divorces and probates in their entries.  Carl Holvik was indeed a very successful as well as shrewd businessman.  Speaking of probates, I happened to read some old entries in an abstract of a home I sold recently and to my absolute shock, I found that a probate case had remained open almost twenty years until one of the beneficiaries petitioned to have the Executor fired and replaced with one who was more capable.  Shortly afterwards the probate was closed.  I can only imagine how frustrated the beneficiaries were by the continued mis-handling of that probate.  The time difference was so great from the death of the decedent and the final closing of the probate, I had to keep going back to make sure I was reading the year of death correctly.  Some of the old abstracts are quite interesting to read as they create a sort of chronological history of legal matters that took place during the residents' ownership.
In driving away tonight from a showing I had of a home that needs some updating, I understood their confusion as to what it would actually cost to make needed updates to it so to be acceptable to them.  This is where I believe we need some trustworthy as well as knowledgable people who can look at a given house and calculate within say $1,000 of what the actual costs of materials and labor the buyers would have hire someone to do.
It would be in the concept of property loss estimators the insurance companies use but a bit more specific to our area as well finding out more precisely what labor the buyers will or will not be performing.  Also, the estimates for materials would be based on tiered price ranges for all the upgrades such as flooring, cabinets, fixtures, and appliances.  If we could get a few people here in Mason City to become whole house facilitators who would for a small fee, show buyers what great sums of money they would be saving if they would buy and improve out-dated homes on their own instead of buying something already improved at far higher prices.  At the end of the day, they would have surely realized they got more bang for the buck by using a whole house facilitator.