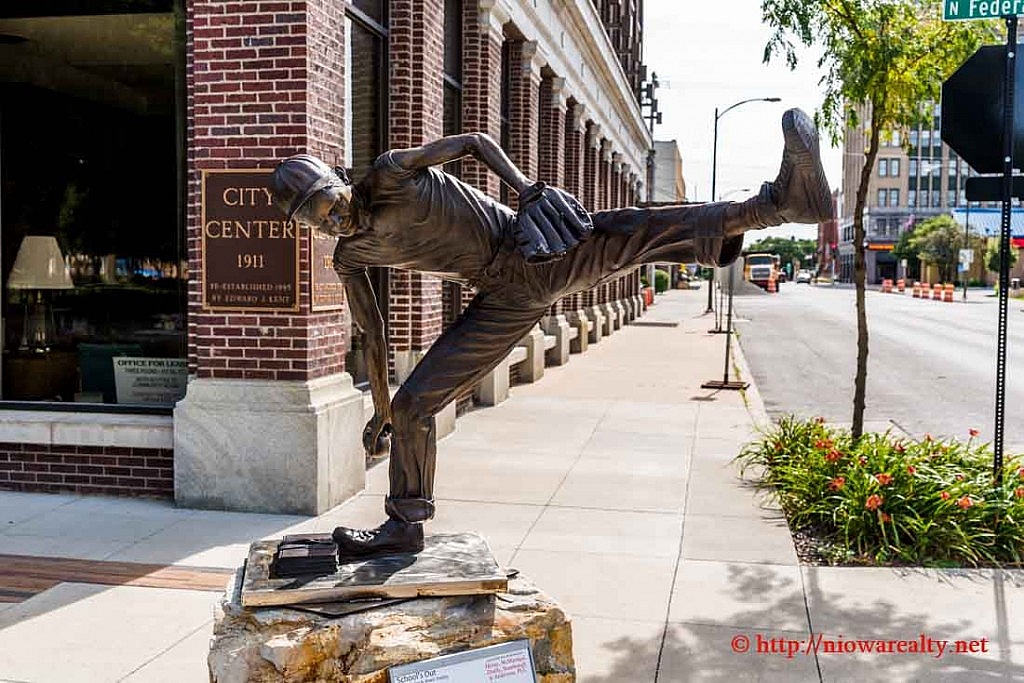 In speaking about the weather today, I would say it was almost perfect in every way. The humidity and temperatures were down along with a cooling breeze from the north. I'm exceptionally happy that I did get an accepted offer on a home that many have considered too much to handle, but in reality it's an absolute diamond in the rough. There couldn't have been a more perfect match with the buyers of the old style who are hard workers and can see past many of the imperfections of a home. I can almost guarantee that if they follow through with their plans for the home and I have no doubt they will, they will have created an instant savings account in equity. I'm beginning to find that more buyers who are willing to do work and not be tied to their smart phones and televisions in their free time, are gravitating toward working with me to find them a home to start building equity quickly. I believe part of why they seek me out is because I do understand construction a little better than most of my colleagues.
I'm not being proud or pompous, but rather admitting that I've been around nearly every type of re-construction and re-modeling. I also enjoy keeping up on the new products and trends of the housing industry. Seeing young and energetic people making something out of what most walk away from gives me great joy. A most delightful young couple purchased a mid-century ranch home over the weekend who will make that home a showplace in a few short years. They are not only industrious, but two of the most wonderful people I've met in a while. Most couples with young children won't even consider taking on a project simply because they believe themselves on over-load already, but this couple is more conservative with their budget and willing to make some sacrifices of their free time to create the home in the way they prefer. I also must mention the homes they would have liked to purchase were too much towards the top of their income range and they just didn't want to be stretching themselves financially. Yes, their mentally really should be cloned and spread all over the United States and then we possibly wouldn't have so many people upside down with their finances.
I re-listed the in-town acreage located at 1309 – 12th St. NE today, and I think this time around there's going to be someone who's going to see the intrinsic value in that 4+ acre parcel. The home does need some major updating but since it has a very good foundation on it, I would remove the upper story, install a new roof, and create a very nice garage/workshop that would compliment a new home that would be built back farther on the parcel. It's really quite private back there and certainly offers room enough for a big lawn, garden and orchard. This will likely be sold to yet another industrious person who can see past the now and envision their future at that place. Nearly everyone can certainly appreciate the value of in-town privacy.
From the moment I arrived at the office today, I seemed to be in non-stop motion of getting correspondence done, appointments kept, contracts written, and phone calls returned. I suspected I was going to have an exceptionally busy day today so I made sure to have a good helping of Wheaties for breakfast this morning. In the commercials they touted it's the breakfast of champions, and it indeed ended a champion day for me.