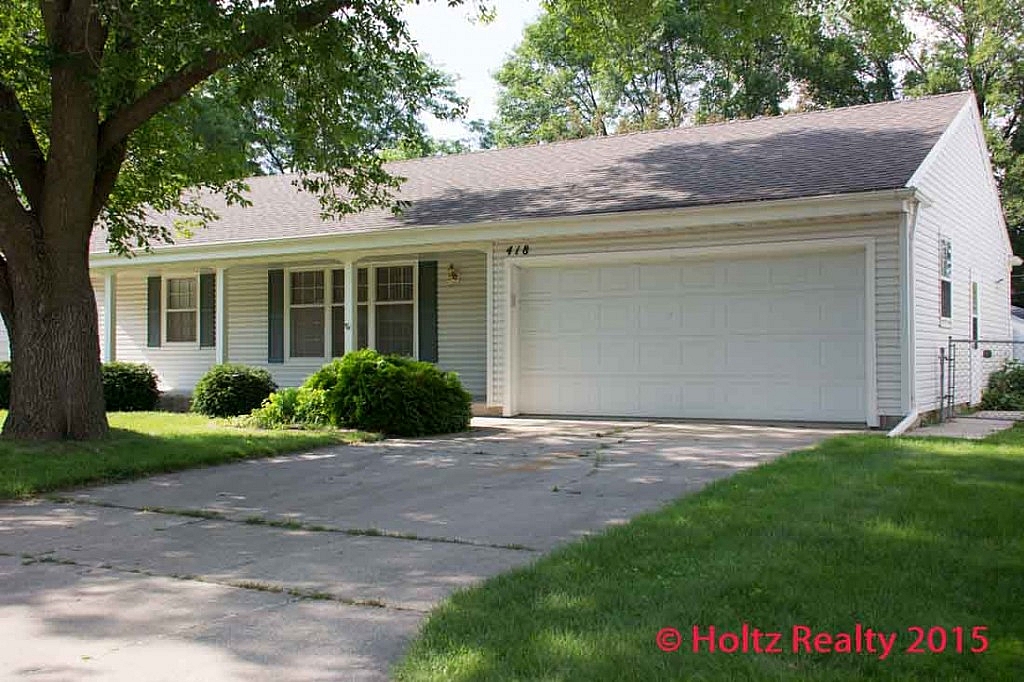 Today was filled with delightful surprises of which several will be memorable. I had an opportunity to visit St. Paul Lutheran Church this morning and was quite impressed by their service as well as the members in attendance. The readings as well as the sermon were well planned and interesting. I was touched by the way in which they make it a point to greet each other during the service. I believe that's a good way for the people of a congregation to stay connected and keep from harboring ill feelings simply because of their extra effort to stay connected. That church is another hidden gem that likely most don't realize is there and believe me, they certainly seem to be a small but great community of faith. I would encourage everyone to take the time to pay a Sunday morning visit to the 9:00 AM service.
I listed a home this afternoon located at 418 – 20th St. SW here in Mason City. I doubt it will be on the market very long due to where it's located as well as the condition and size of this 1967 ranch home. It's on one of my favorite Rolling Acres streets because 20th St. SW is not a thru street so there is far less traffic on it. The YMCA is only a block away and certainly a short commute to anywhere on Mason City's west side. The home offers 3 bedrooms, 1 ¾ baths, a huge kitchen/dining area, a patio door leading to a private rear yard that's fenced, a basement rec room, and of course a 2 car attached garage with opener.
I've always liked the district where this home is located due to it having a great blend of younger, middle aged, and older people living there. The Christian Reformed Church is only a ½ block away which I'm sure are also good neighbors. One of the people living across the street whom I know passingly caught me outside taking photos and asked if I was listing it. I told him yes and hopefully it will be sold soon.
I have the home priced at $119,900 and with that pricing, makes it very competitive with other listings in our market. With that said, if anyone is looking for a well maintained roomy ranch home that's priced to sell, this one fits the bill. Be sure to take a drive-by and schedule a showing. Here's a home fit for a queen at 418 – 20th St. SW.
Click on the link below to view the details.
418 20th St. SW Mason City