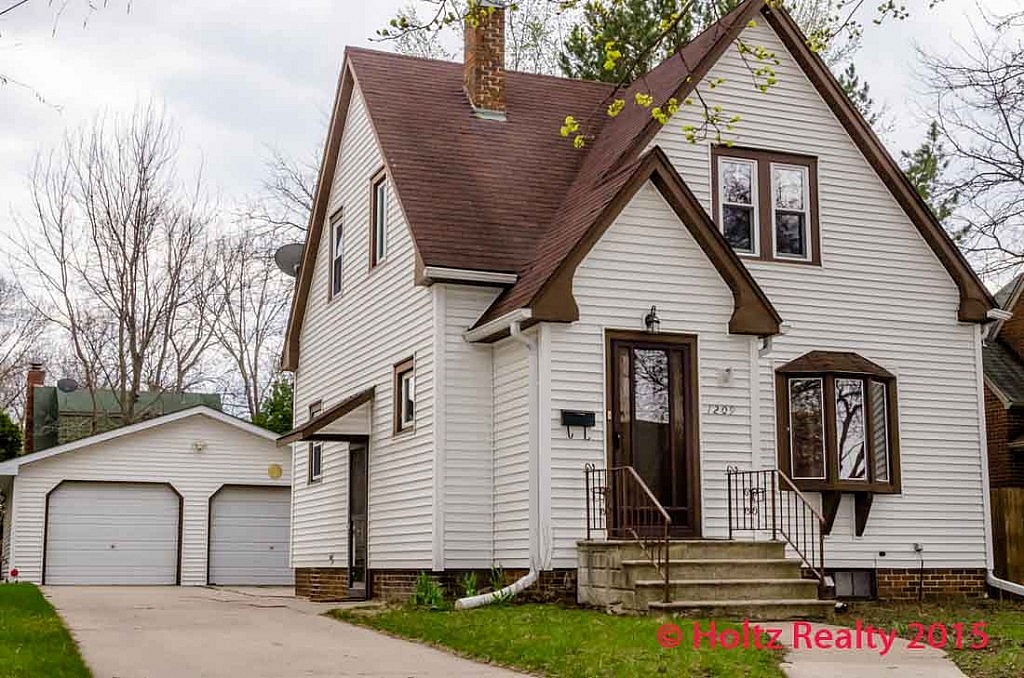 Every time someone mentions State St. here in Mason City, they automatically think of East State St. where many of the turn of the century grand homes are located, but there is another State St. which is on the west side of our community where there are several blocks of absolutely charming older homes. I have a listing located at 1209 W. State St. which should have been sold long before now, but I believe part of the reason is that on a drive-by, the home looks smaller than it really is, and the basement which is finished, but not to the tastes of today's buyers. I had a nice chat with a visiting professional designer from out West today, asking me how the market has been here. I shared with him my ideas on the direction many of the entry level buyers are taking when purchasing their first new home. I said, "Never before have I found so many buyers who don't know how to make simple improvements as well as having no imagination of how something could look if they'd complete simple tasks of cleaning and little fix-its, along with the normal painting and decorating. They're paying thousands more for homes staged, rather than "learning" themselves to do those things in a much cheaper priced home and save themselves from having far higher house payments." I was sadly shocked to find him in agreement.
I'm stunned at times in seeing what some homes have sold for and know in my heart those buyers will likely have to either live in them for a very long time and wait for our turtle-step home valuations to rise, or buy themselves out of their mortgages should they have to sell in the near future. What's the reason for this change in attitudes? Well, there was a scholarly paper written about ten or fifteen years ago that I had an opportunity to read of which made quite an impact on my thoughts about how life would be in the years to come. The thrust of the paper was a warning of how the general public would become more and more passive simply because everything they read on the internet is already created. There's no interaction or input—it's all there. With this increase in passivity, we find the masses not being able to create ideas and are completely happy with someone else doing it for them. The drive of self-inspiration becomes lessened to where we start finding automatons living amongst us. We'll find fewer forward-thinking people because the public has grown so used to being led by the ideas of the very few. Most cannot see change in their minds due to their brains having become passively lazy. If one cannot see something different in their minds, then they're trapped in a continuous state of now. The world has grown used to the way of today's life and likely can't remember how it was priorly, of which becomes all more scary for me. For this reason, I remain determined to challenge people to en-vision and create and not become passive-life spectators sitting around waiting for the next internet day. Do you notice now how so many have their shades pulled and drapes drawn day in and out? It's likely due to their having trapped themselves in their self-appointed virtual worlds in which they've grown to like due to the safety and passive comforts they've afforded.
In stepping down off my soapbox, I must encourage every first time buyer that's been looking in our market, to stop by my public open house this Saturday at 1209 W. State St. here in Mason City. I'm convinced it will make a great place to call home for more years than they'll consider. It's certainly priced right and close to the hospital too. Challenge your abilities to envision and begin designing a home with your own tastes rather than someone else's. Just remember, all things are hard in the beginning, but the results are precious.
Click on the link below and view the details of this value priced and solidly built home.