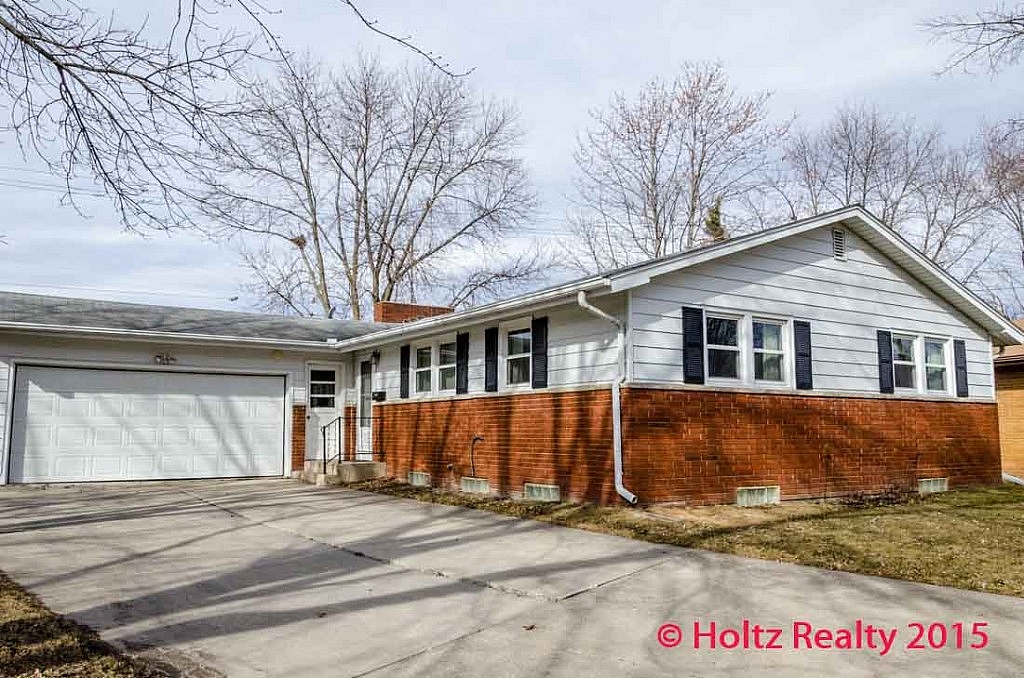 Turning backwards, I find myself speaking of a home again of which as far as I'm concerned has become even more of a great buy since another steep price reduction last week. The home of which I speak is located at 50 Winnebago Court here in Mason City. Without question, I cannot understand why so many of the ready, willing and able buyers have flown over this mid-century ranch. In hopes that it now being bargain priced at $97,500, it will wake a few people up to the future value it holds.
It's a one owner home that's been well cared for over the years and offers features that one would likely never find in its current price range. First of all, it has a 2 car attached garage which easily fits two vehicles. Secondly, it has more room on the main floor than one would expect from a curb view. Lastly, it has a much larger than normal half bath off the master bedroom which could easily accommodate a step-in shower or tub/shower unit. Since being built, the wiring has been updated, the furnace and central air is newer, the siding is permanent, and all of the thermal windows have been replaced within this past year. These are all big ticket items which cannot be dismissed when looking at the core values it offers. Yes, the green carpet has to go but there are hardwood floors under it in all three bedrooms and central hall.
Anyone who's into flowers and vegetable gardening will absolutely love the stone- terraced rear yard with likely hundreds of perennials that are beginning to peek out of the soil. The back deck is a bit rickety but if it were me, I would create a most delightful private patio outside the dining room door. Every time I'm over at that home, I'm amazed at the amount of light that filters into it—especially the living/dining areas.
Yes dear my ones, the tastes of the general public are changing and as far as I'm concerned, not for the better. I grow weary at times of buyers finding the most petty and easy fixes they find in a home that cause them to move on to the next home viewing. The lack of imagination as well as inspiration is becoming frightening at times with many of the able-bodied younger buyers. I understand why older people don't want to do much of anything when it comes to buying a home that needs updating simply because they're too afraid of some contractor either doing a poor job or getting over-charged for the work. There have been many jobs I've seen performed over the years by contractors who not only over-charged but also greatly over-billed for their work.
Some years ago I was internally enraged to see how much a "qualified" contractor charged one of my dear clients who worked hard for every penny she earned for a siding and window job that was one of the poorest quality upgrades I'd seen in years. When she told me how much she paid, I didn't upset her, but made a mental note to never speak highly of that wanna-be professional contractor. I'm sure he was laughing all the way to the bank with her check. Well, not many years later, he went out of business, and likely due to the reputation he'd created for himself. Sooner or later, what goes around comes around.
Without a doubt, should a buyer with vision and a bit of fearlessness fall in like with 50 Winnebago Court, I'll be the first to say its one of those hidden gems worth betting on.