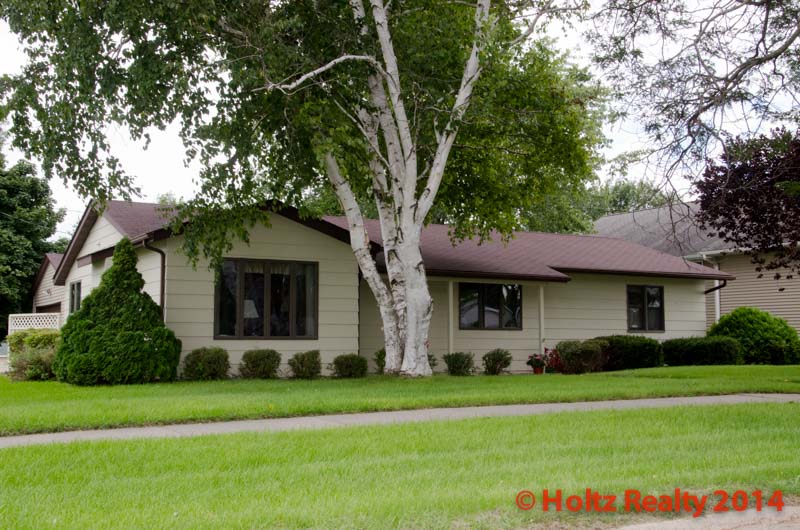 With the population of North Iowa, as well as our Nation as a whole growing older, I'm discovering more buyers looking for homes that offer everything on one level. Even with condominiums where all the maintenance is being taken care of by the association, if a particular condo is not on the main floor, or has more steps involved in access, the buyers usually do a fly-over. We used to consider people living into their 80's as being quite old, but now we find many alive well into their 90's and still living independently. Why is that? Certainly the advances in health care as well as the electronic devices that act as safety nets for those who are becoming more immobile, are the biggest factors.
If we look at the costs of institutional health care and do the math on the accruing costs, the amounts are certainly staggering. A dear elderly client of mine who lives in her own home and is well into her 90's, had forecasted the time when she wouldn't be as free to do her own cleaning and general maintenance around her home. She has a set regimen as to who does what on a weekly basis and she's about as content as one would expect. Part of her career was in health care so she likely saw many of the end results of those who were almost forced into an assisted living environment or nursing home. She said to me one day when I ran into her in downtown after asking how all is with her world, "Every day I'm thankful that I created my network of helpers who keep everything up to snuff in my home." I'm sure she pays them well and most certainly they enjoying working for her. She another one of those absolutely dear elderly women quietly living a comfortable life here in Mason City. Her sense of humor is contagious.
I speak about the above as a preface of the home I'm having a public open house on tomorrow. It's located at 911 S. Illinois and a rare find due to its price and the features it has to offer. There are no steps and NO basement. Of all things, it even has a full bath off the master bedroom. We've had one offer on it but couldn't come together on price so it's still waiting for the lucky buyer. Unfortunately, most people who do a drive-by don't realize how large it is. It has just shy of 1,300 square feet all on one floor. The rooms are generously sized including the giant living/dining room. There is a gas log fireplace in the living room, thermal windows, a two car garage just outside the back door, main floor laundry, many built-ins, and extra storage. Several of the agents who've shown it have said they've in the past sold homes not as nice as this one for more money. Yes, all homes sell and I'm sure this one will as well, but you know me, I always want every one of my listings sold yesterday.
One feature that is a cut above the competition, is that it's so conveniently located near all the east-side shopping. The current owner has enjoyed many years of comfort and safety in this home, but she feels the time has come to sell her lovely ranch home and move into an assisted living environment. I know she'll miss it, but it was her choice. So if you're looking on the radar for all-on-one-floor homes available, where location, comfort, and safety is a must, then be sure you're dialing in on 911 S. Illinois.