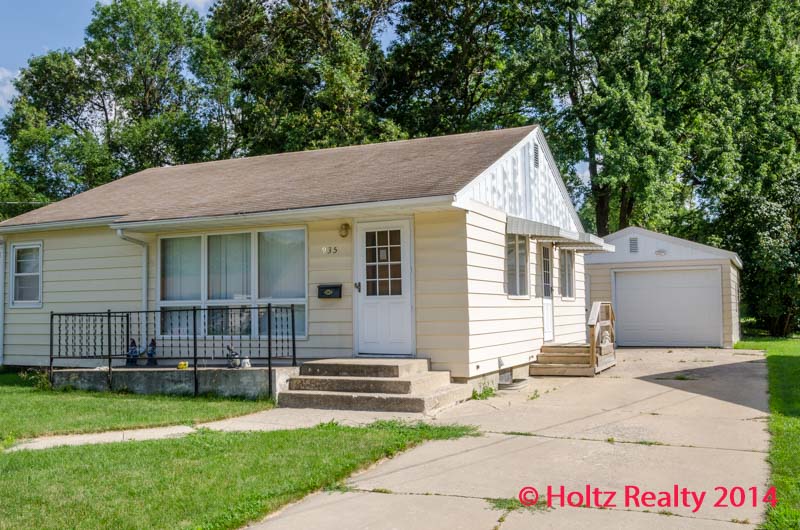 I've had a home listed for some time in the southeast quadrant of Mason City and for all practical purposes, should have been sold months ago. But, as I've mentioned in the past, there are far too many young and able-bodied buyers who either want to jump higher in price range where they can purchase a home that is in a more turn-key condition, or they simply keep renting. If I were a first time buyer and viewed all the homes for sale in this home's price range, I would have purchased it immediately simply due to the quality of construction, the floor plan, and of course the location. By the way, this home is located at 935 – 8th St. SE here in Mason City. The features I find desirable are as follows: It has a brand new furnace, some newer thermal windows, permanent siding, circuit breaker wiring, oak woodwork and oak floors under the carpet in the living room, sliding doors to a patio, central air, a big single garage, alley access if needed, and the list goes on.
What many of the buyers have found dis-agreeable is the carpet in the living room. I say, "Rip it out and go with the oak floors". There are some cracks in the mortar joints of the foundation and I say, "Fill the cracks and paint the walls". The basement appears to have had some water seepage and I say, "Clean the gutters out and get longer extensions so that the water coming off the roof won't seep back into the house". Some of the paint has peeled off the metal siding on the gable ends of the house and I say, "Pressure wash those two ends and re-paint the gables". Some don't like the kitchen because it's original and I say, "Replace the countertops and sink and change the pulls on the doors and drawers and clean and re-varnish the cabinets". All these things I speak about as far as upgrades are minor compared to the big ticket features that are already there. Because the home is located in a district where many of the homes sell for higher prices, any improvements to this home will likely add to its future value.
I just noticed a home sell that's in this homes general price range and I would've purchased this one over that one in a New York second simply because of the difference in location and quality of construction. It all goes back to what a given buyer feels he or she can do themselves. I say, "Stay home evenings and weekends, shut the television off, plan each project room by room and finish them before moving into the next". Too many young adults believe they don't have the abilities to do something. Well, I say, "If you don't know how to do something, then learn." Everyone has the ability to learn and at times even become proficient. Talents are never discovered until they are tested. Right? I remember when I was twenty-something and some near perfect stranger pointed out an ability of which I had no clue it was considered a talent. I simply thought everyone had that ability. Encouragement is the key to success. I get internally angry when I hear parents who sometimes accompany their adult children to look a homes. They too often speak for their children by saying, "They can't do this and they can't do that." What a way to keep people from learning when they have their own family telling them they can't succeed. All I can say is, "If an energetic buyer would purchase this home, one would likely see their abilities come alive in 935".