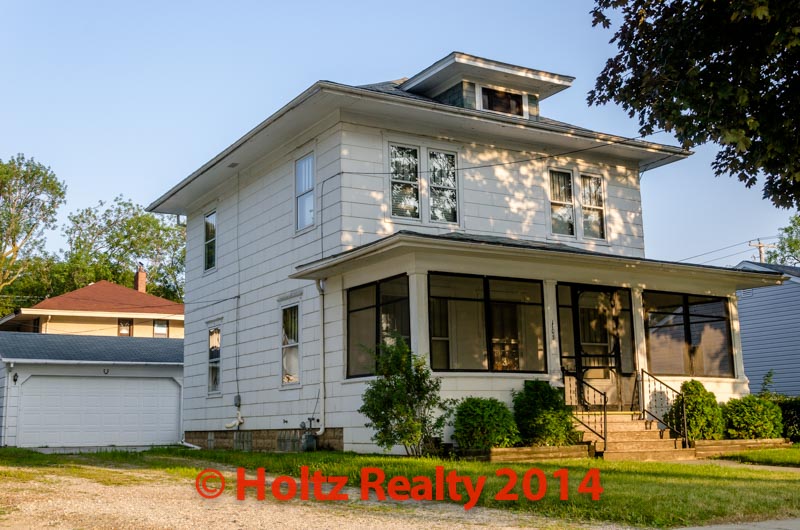 If there was ever a perfect starter home in Mason City that has been the most meticulously cared for, 1108 N. Adams would certainly make the cut. It has been owned by the same family since 1959. They were a young couple at the time and chose to raise their family there where they remained there until one spouse passed and the other moved to assisted living.
The very first time I walked into the home, I was amazed at the condition as well as all the woodwork on the main floor and upstairs that was meticulously stripped and varnished, which included everything including the doors. Whomever had the home built was particular about the finished woodwork. The main floor has oak woodwork and floors and the 2nd floor has hard maple woodwork and floors. There are four bedrooms upstairs with the 4th being smaller and likely could be turned into a computer room or office. There is a half bath on the main floor which is unusual for this style of home as well as a full bath upstairs and a sink and shower in the basement. The basement is clean and offers taller than normal ceilings which would give a new owner the opportunity to finish it off into additional living area.
I found out some months after it being on the market longer than I had expected that many of the buyers who viewed the home, decided against it simply because it doesn't have a shower in the bathroom on the second floor. I guess it's yet another reminder of how so many young buyers consider a relatively easy fix, a great hurdle. I can't think how many times I've seen showers added to bathrooms. The plumbing configuration as well as where the tub is placed, makes the addition of a shower even easier. The seller has even said an allowance would be given if a buyer was that dead-set on a shower.
There is a newer high efficiency furnace with central air, a modern over-sized two car garage with opener, and above all, there are no neighbors directly across the street which gives more privacy for anyone sitting out on the front porch during the summer enjoying the pleasant evenings. The property across the street is like a giant park/garden.  All the appliances including the stove, refrigerator, dishwasher, washer, dryer and deep freeze stay.
Should anyone consider firing their landlord and likely have their housing costs reduced to where they're much less than what they're currently paying, then this drama-free home is waiting for the right buyers who'll continue on the tradition of love and affection this home has likely been filled with for over 55 years.
I'd be delighted to provide a private showing to anyone who's even thinking about making a move, so don't be too late for 1108.