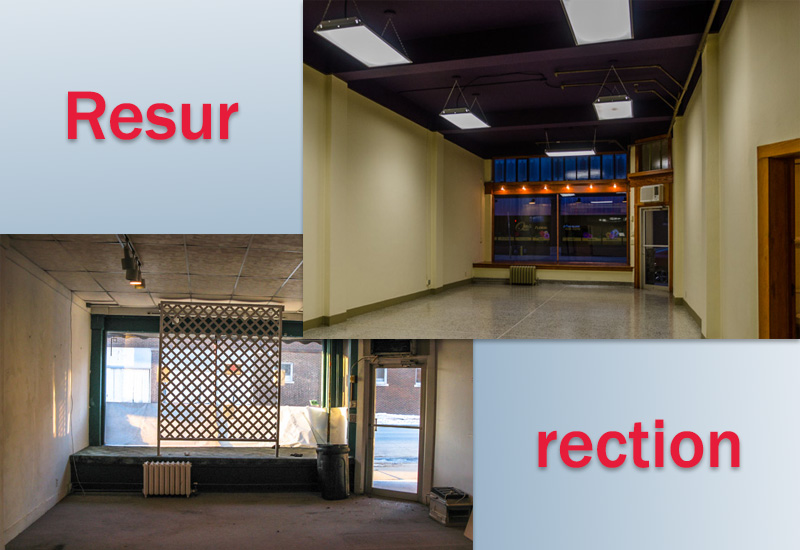 I can't help but speak this evening about a home I sold a client earlier this year that was likely one of the best examples of a home that was about as bad as it could be and later transformed in about a six month time, from an absolute pit to a very attractive home that will likely out-last many new homes built today. This particular client is very much detail oriented and does everything possible to either restore something to its original state, or will upgrade with similar quality items.
From stem to stern, that home required nearly everything from new furnace and central air, to a completely re-modeled bathroom, all new windows, new roof, new water heater, all the oak flooring re-finished, new vinyl in kitchen and bath, new countertops and sink including repairs to some of the cabinets. On the exterior, it was also necessary to wrap the soffits and fascia as well as the trim around the windows. The roof had numerous layers of shingles that had to be removed and replaced with new. If that wasn't enough nearly all the exterior concrete had to be replaced due to the previous owner's negligence and abuse.
One would think that the big ticket items was the most costly, but I believe if time is money, the owner spent thousands of dollars worth of time scrubbing and cleaning every square inch of the home from top to bottom–and likely more than once before paint and varnish was applied. Even the heat registers and return air registers were cleaned in their insides. The overgrown trees and shrubs had to be removed due again to their not being trimmed and allowed to grow unsightly.  I speak of this person not in a prideful sense, but to hopefully encourage people to take a chance on testing their abilities as well as endurance. It is almost like saying to oneself, "It's going to a battle between myself and this house, and I'm not giving up without a fight." Years of neglect and abuse don't get remedied in a couple days or weeks but rather likely months of keeping one's nose to the grindstone rough. I'm sure after my client walked outside that home after everything was completed likely said, "See, I told you it was going to be a battle, and I won!"
How does one become proficient in bringing a home back from the dead? It takes planning, money, hard work, and above all, focus. Whenever I happen to be on the street where that home is located, I slow down and get a real good look at the "now" and compare it to the "then" memories I have of it before the work started. I just recently sold another home to a new client who appears to have all the skills to take on his first "rags to riches" home. He did mention that he's very particular about how a finished product looks. I'm excited to see the final results of his likely months long battle.
There are enough neglected and slightly abused homes around Mason City and North Iowa for all those who are willing to tests their skills in performing their own resurrections. Of all the many benefits gained from the experience, the building of self-worth will be priceless.