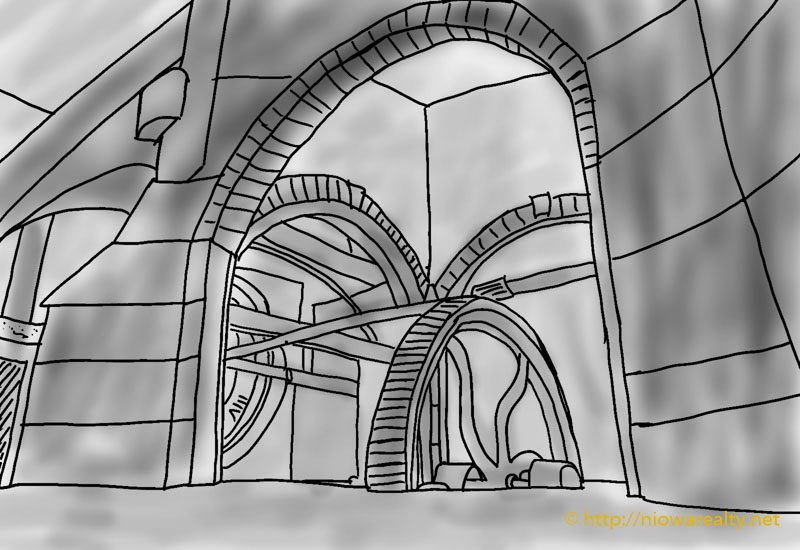 Every so often I walk thru a home that was built either recently, a bit long ago, or very long ago, and discover upon taking a closer look at the nuts and bolts of the construction, the extra efforts that were made to make the home strong and enduring. Several days ago I showed a home that was built sometime around 2005 and noticed how the siding was warping and the plastic corner trim cracking on nearly every corner. The cheaply built countertops were showing signs of wear. I had an experience with a formica countertop some years ago when I thought I'd purchased quality countertops and found after about seven years, the finish started wearing off. It wasn't form scratching or mis-use, but simply from the daily wiping of the countertop. I asked a countertop specialist about it and he said there are levels of quality and density you can purchase according to how much you want to pay. I thought I knew a few things about finish carpentry, but I certainly didn't know about the differences in the thickness and durability of regular formica counters. That "unknown" created an added expense in having to replace all the countertops within a ten year period from the time of installation. My mother's kitchen had the same formica on her countertops from the time they were installed likely 25 years before and they still looked great. So much sometimes for newer and better.
I had to laugh when someone was talking about their home canning and found that some of the re-cycled mayonnaise jars were not holding up to the stress of a pressure canner and were cracking. I brought her up to speed by telling her that even the thickness and quality of glass containers is not as resilient as jars likely being over 50 years old.
I have several listings now, and have sold others this year that were built with quality materials that exhibited no skimping on workmanship as well as providing extra supports where many times one would find the minimum needs met. I have one listing now that's brick and you'd likely not find even the slightest crack in the brick or tuck pointing. One of my very well built listings sold today and the buyer was quick to notice how straight and solid the home is. He even noticed how few cracks there were in the original wood siding. Several weeks ago I sold another "master" where the buyer was absolutely amazed at how level the floors were. I took him to the basement and showed him the extra supports that were installed when the home was built. When one finds custom built homes constructed as a long term residences, you will likely find many beefed up features that were simply done to make the homes last.
I like the concept of having something built to out-last the term of ownership. Who wants to go back and replace siding? Who wants to go back and replace sheathing? Who wants to almost re-build their home from inside-out simply to keep it serviceable? Yes, there is always the preventative maintenance on dwellings, but not having to replace key components that everyone believes should last, is a bonus.
Take a slow drive around the city, and you'll likely see some homes I consider to be the triumphs of time.