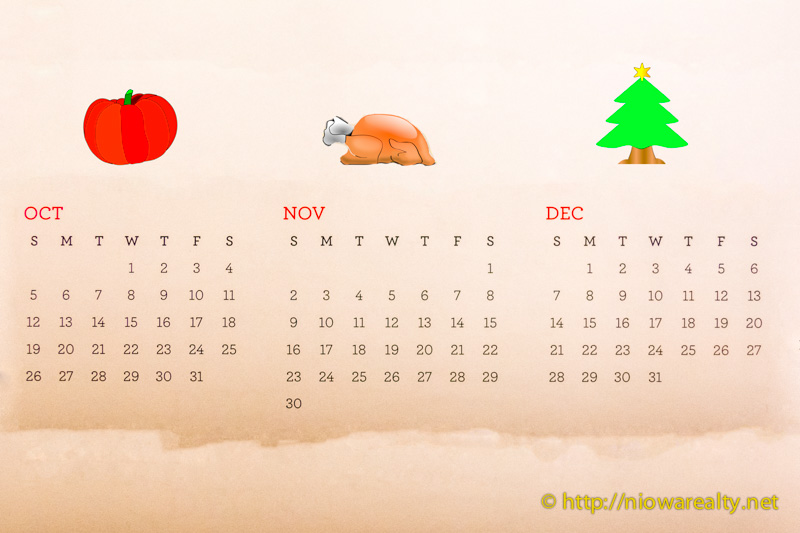 Since we are now 14 days into the fourth quarter of 2014, I find myself looking back a bit in an attempt to get a better picture of what the real estate market will be doing the rest of this year.
To begin with, I would say there was a bit more of a bottle-neck at the beginning of 2014 which was likely due to the abnormally bitter winter we endured. The sales didn't kick into high gear until about a month or two later than normal which caused us to have sales later during historically slow months. Without question, I would say my office along with all the others, has had to play catch-up in sales due to the first quarter buyers not getting out and buying. One of the most interesting factors I've noticed this year is that there haven't been as many first-time buyers out looking and subsequently purchasing. There are still far too many foreclosed homes entering the market. I can't wait until they are all behind us. Yes, there will always be foreclosures, but not to the extent we have seen since the financial crisis of 2007. I think we may be seeing the light at the end of the tunnel because I've noticed some of the zombie foreclosures coming to life. I hope that's a true sign of the end. The unfortunate by-product of the number of bank owned properties coming on the market at deep discounts is the number of them that are being purchased by investors to be used as rental properties. In my opinion, that creates more of a shortage of homes to choose from for the entry-level buyers.
I predict we will see more of a contraction in home pricing this quarter due to the limited number of buyers coupled with the increased inventory. When sellers have more competition, the only incentive to get their home sold is to adjust their price downward in order to be more competitive. I've become of late more aggressive with sellers regarding getting their properties on the cutting edge of marketability. One of my sellers who has his home sold recently said to me, "I did everything you told me to do and you were right, it sold itself." Believe me, I don't have a crystal ball, but I do attempt to position a listing so that it sells in a normal marketing time. I just received a substantial price reduction on a home I've had on the market for two years and told the sellers to be prepared to find a place to live. The wife said, "What makes YOU think it will sell now?" I responded, "Because you've finally priced it to sell." And yes, there are those homes that are so intrinsically different from the competition that you have to learn how to more keenly set your sights for that special buyer. I had that happen just last month on one of those ball-and-chain homes I've had listed a number of months. I have to do something really nice for that terribly patient and endearing seller after it closes.
For some unknown reason and barring any future negative economic factors, I believe we will have more sales in the fourth quarter than what has been our historical average in the past. If we don't have an early biting winter like last, we should have a bright fourth quarter outlook.