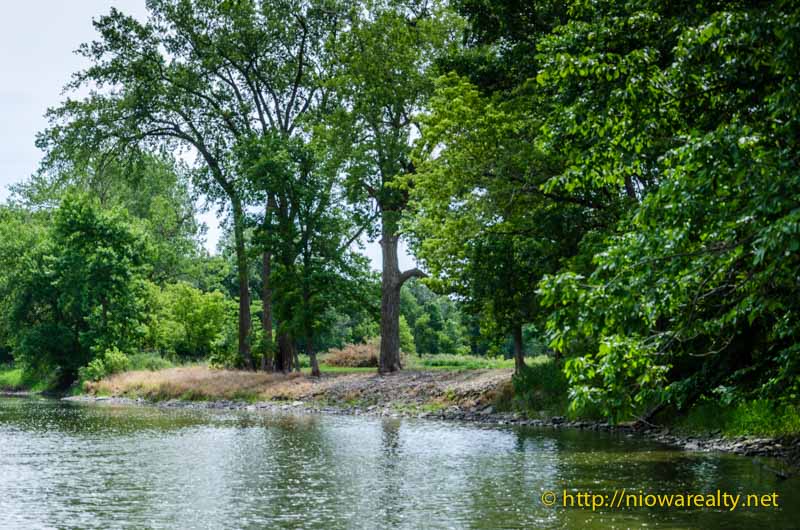 I had an open house today exclusively for the Realtors that offers Briarstone Lake frontage with some of the most spectacular views to be had. What makes it so unique is that most of the homes on Briarstone Lake are either too far off shore with little elevation and poor views, or they're too high and away from shore to gain easy access to the lake. I can understand why the person who had it built was very selective about the location of her dream home. Between Realtors coming and going, I sat in the kitchen breakfast area and looked down at the lake shore that's easily no more than fifty feet from the window.
As I watched for the nuances of nature's movements, I could see the small bluegills in the water darting in and around the shore line. Moments later one of the largest dragonflies I've seen in a long time started chasing insects as though it were a radar controlled super-energized drone. Since the view was unobstructed, I marveled at how fast and how high it could fly with seeming little effort. It likely had some great catches of summer flying bugs. Today's sun was one of those where it was half in and half out as the clouds sluggishly crossed above causing the color of the water to change as well as the moment by moment melodies of the "lakescape" in motion. I even caught a glimpse of a vibrantly green and yellow frog diving into the water likely going in for a cool dip and perhaps a noontime snack.
Being in the home for only a two hour period and busy hosting the open house, I still had a wonderful opportunity to experience but for a few moments what it must have been like on a daily basis living in that home. I fully understand why the owner spent a great deal of her time at that breakfast room window. As each day passed, I'm confident there were memories created watching nature's best at land's end. The home I speak about is at 760 Briarstone Drive here in Mason City.
Click on the link below to view the details.