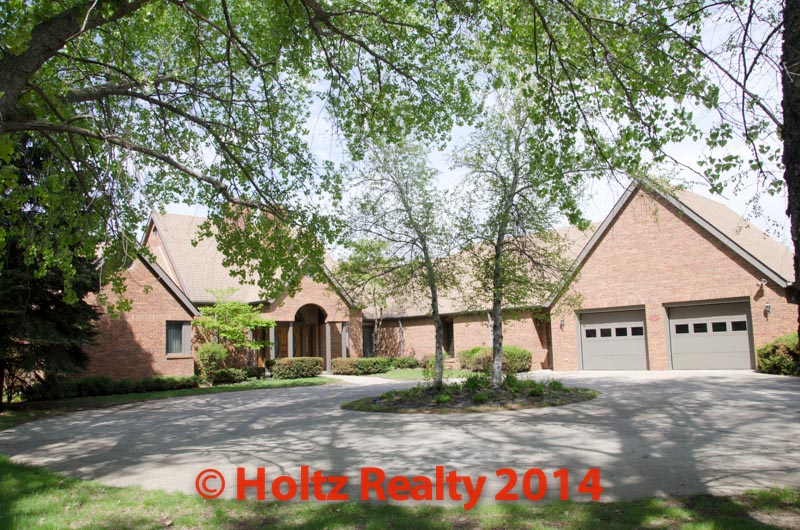 I had an opportunity today to view a home that I sold a customer some months ago. It is a restoration/upgrade in progress that I have become quite amazed with how the owner is bringing that unbelievably well constructed home back to its original beauty and then some. They managed to purchase it at a severe discount due to the neglect that took place over many years. Whomever had the home built back in the 1950's must have had deep pockets and wanted the home to be constructed with the absolute best materials of the time. The woodwork and doors are high quality hardwoods; even the oak floors are ¾ inch in thickness. The door hardware is solid brass and the light fixtures are not your normal standard quality. When the home is complete, those owners can be rest assured the home will far out last many of the new homes constructed today. They mentioned today that even the sub-contractors have commented on the quality of the home.
What has been concerning me more so each year that passes in real estate sales is the mentality of many buyers who think new is better. I have said to more than I can count, how I would likely newer have a new home built unless I were prepared to pay likely a double price per square foot for constructing it because I'm not impressed by the "standard" quality of today's construction. I was hosting an open home several weeks ago where a buyer commented on the amount of light filtering into the rooms from nearly all directions. She asked why people don't build homes with windows like those today. I told her that it's all about cost savings in construction and energy efficiency.
I was called out this afternoon to take a look at a home that I will be listing in the coming months. One of the people there has helped with selling used and antique furniture since the early 80's. As I was walking out, I asked how sales were and she told me that used furniture and your run of the mill good quality antiques are at an all time low these past several years. I asked her why she thought the prices were going down and she said, "Everyone wants new and shiny." My response was, "Yes, this is yet another example of being bombarded on a daily basis with consumer oriented advertising."
I have a home listed at 760 Briarstone Drive here in Mason City which is likely one of the most well built homes I have viewed in many years. There was a "spare no expense" desire by the owner to have the best and it indeed shows. In 1989 they paid close to $800,000 to have the home built and it is listed today at a reduced price of $499,000.
Now just consider what the dollar was worth in 1989 versus today and what that home would cost if construction were to start tomorrow. Any way I look at it, this home is an absolute bargain. Without a doubt, 760 Briarstone Drive is better than new.