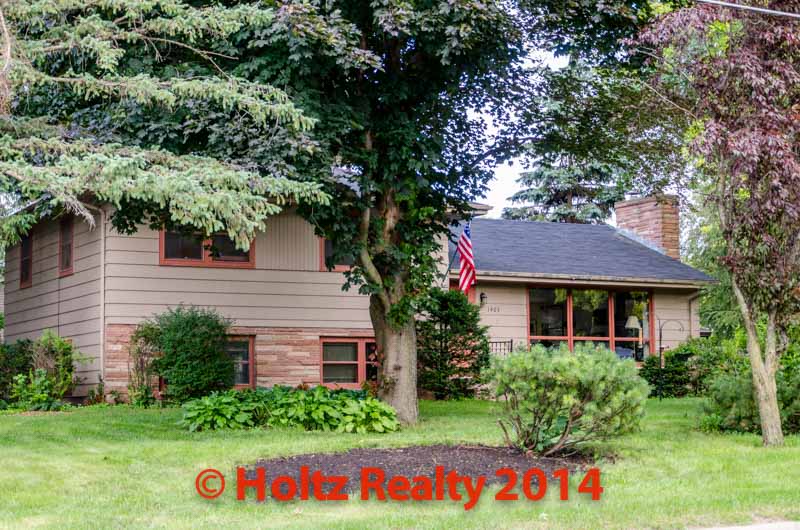 If ever there were a home that I believed would sell out of the gates, it would be a listing I will be hosting a public open house on tomorrow which is located at 1403 S. Kentucky. But to my unfortunate understanding of the way most buyers look at a home, is the painting and decorating and sometimes the furnishings that trigger interest in a given property. It's as though buyers are developing blind eyes to the intrinsic values of given homes on the market.
This home is in a highly sought after district of Mason City and is situated on almost a half acre parcel of land. It was custom designed by a family that once owned much of the land where there is now Stone Pillar Subdivision. We all know the jobs and activities with the family often become sponges of spare time. With that said, I also believe it is a bit of the fear factor with many young couples who don't know how to make updates even though all the basics are there. Often times it's more an expense of decorating than anything else.
This home offers the perfect floor plan for people looking for bedrooms and bathrooms as well as that often times necessary "other level" where a family member can get away from the others for a while. Quad level homes are my favorite because each level gives a bit more independence from the rest of the home. One of my colleagues mentioned that he grew up in a home with a similar design and his family truly enjoyed it. Each time I go there, I am quite amazed at how private the rear yard is as well as the infinite possibilities it affords for gardening and play area.
I do hope there will be someone arriving at the open house tomorrow that will look past the furniture and decorating and discover the real value of this home. If built new today, it would likely cost $100,000 more than this one will likely sell for on the open market.
Click on the link below to view the particulars of this fully family friendly home.