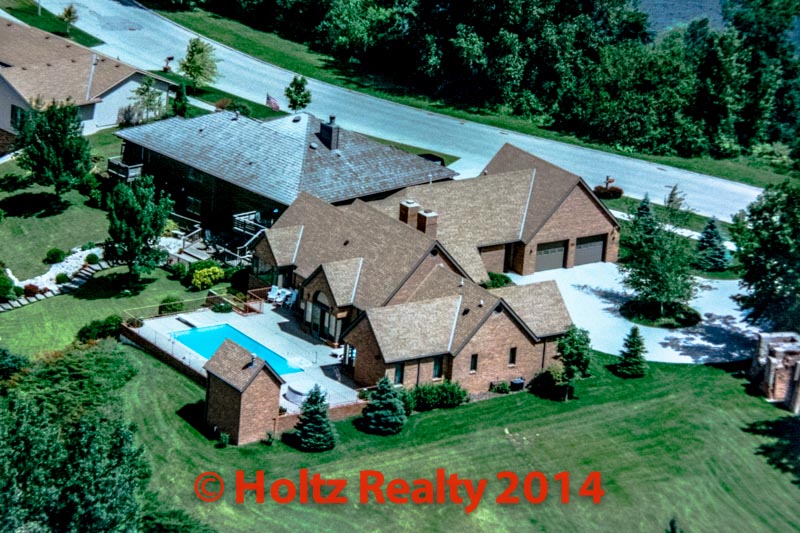 If there was ever a home recently built that offered the highest quality of construction along with lakefront here in Mason City, 760 Briarstone Drive would be at the top of the list. I had a showing on it today and the prospective buyer was quite taken aback by the views of Briarstone Lake from inside the home. This custom built residence was years in the planning with every detail meticulously planned. Since I have been a Realtor here in Mason City for years too numerous to mention, I was fully familiar with the construction company that built it in 1989. They were considered as good as you could get as far as quality of workmanship. Indeed there was no expense spared with the materials as well as the extras. Every person that has walked through this home has been amazed by the number of closets and built-in cabinets.
Anyone moving into this home would have more than enough storage coming out of even the largest of homes. There is even a storage room above the heated garage. Since I have been in so many homes over the years, I consider myself jaded in that there are few homes that I enter that really "wow" me. The floor to ceiling fireplace constructed of hand-selected field stones is a work of art. The party sized patio out back has access from the great room, the kitchen, and the master bedroom. There is far more privacy to the rear of the home than likely any other homes on the lake side due to the mature trees and the elevation of the patio and pool. Because of the privacy of the pool, one would have to place a sign near the pool stating, "No skinny dipping allowed". Perhaps not; it just may give guests some ideas during moonlit nights.
When I listed the home several months ago, I did a careful inspection of the brickwork on the exterior. I couldn't find a single flaw! I could go on and on about this wonderful home and its amenities. Every time I enter this home, I feel as though I've gone through a magical door where anyone heavily burdened by a hard day would suddenly find themselves free of all their cares and worries. Isn't that what a real home should be able to do? I only hope whomever purchases it will appreciate the beauty, quality, and location. Today was a perfect day to re-visit 760 Briarstone Drive.
Click on the link below for all the details.