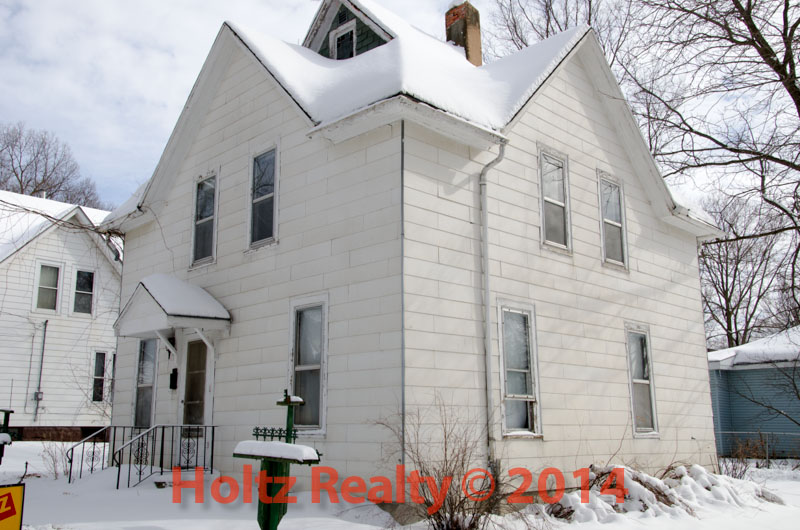 About a week ago I listed a home at a very low price of $24,500. The reason for the low pricing is that the home is missing its forced air furnace and likely some of the plumbing needs repair. The roof is quite old and needs replacing as well. With those big ticket items disclosed, I would wager anyone who has ambition and vision can turn this solid 3 bedroom home into a great investment.
What's really outstanding about this home is that is has gorgeous oak wood work as well as colonnades between the living room and dining room, there are oak floors under the carpets on the main floor and exposed oak floors upstairs. The floors in the home all appear relatively straight as well as no signs of great abuse. So many times one finds that undoing something is more time consuming that restoring.
There's not much to be undone in this home. There is a full basement, the wiring is circuit breaker and there is a single detached garage. I look at this home as the first fixer-upper of a young single or couple who are full of energy and aren't afraid of working nights and weekends. Homes like this rarely come on the market.
The last one I sold that was in similar condition was purchased by an energetic couple and if you could only see what it looked like then compared to now. They love their home as well as having created a huge amount of equity just by doing most of the work themselves. I only hope whomever buys this home is going to bring it back to its original beauty. Anyone up for on the job training?
Click on the image to view this listing…