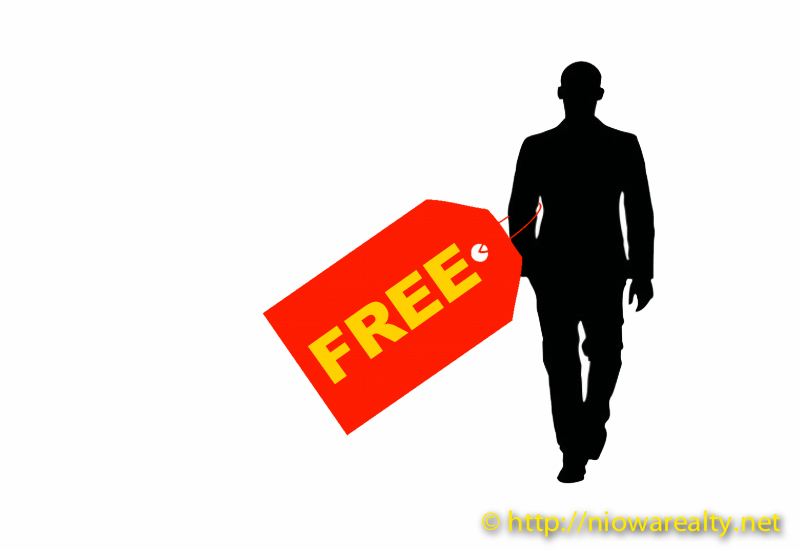 I'm sure anyone who works in sales will agree that sometimes there are clients and customers that push the hardest they can to get you to do as much as you can for free with no commitments of sale or purchase on their end. At least twice a week I get phone calls from out-sourced companies who work for banks or mortgage companies wanting an opinion of value on a particular property in the area. Some years ago, I used to do them for those types of companies as they paid a small fee for the work.
In those times, I would e-mail the completed documents along with a bill and would get paid within a 30 day period. Not too many years ago they changed. More times than once I would complete the assignments, send the bills and expect payment. After numerous calls and run-arounds with them I finally said to myself, "This is going to stop." Since then I've refused those types of assignments because of the feeling of being used.
There are sellers who do the same thing sometimes. They attempt to convince you that you will get the listing as long as you provide a market analysis. If people would be up front about what's really going on, then I don't have a problem taking a particular chance at getting the listing by doing the work to provide an accurate estimate of value, but the false assurances on their part are in very bad business taste.
I received a phone call today by a seller who more than once spoke of wanting a free market analysis. The more times I heard the word free, the more I considered it yet another attempt at getting something for nothing. I often wonder how many people who have hourly and salaried jobs would like it if their employer said, "Sorry, the last day's work you just completed will be considered for free and you won't get paid." I've always been very keen on respecting the work others do. Whenever I go back to purchase something I've looked at, I make sure to find the salesperson who helped me. When it comes to long term clients and customers, I have absolutely no problem doing the extras pro bono—it's all part of building good and lasting business relationships.
This is why I don't hesitate to walk away from the strangers asking for free services. They can go elsewhere when seeking something for free and I indeed wish them well.