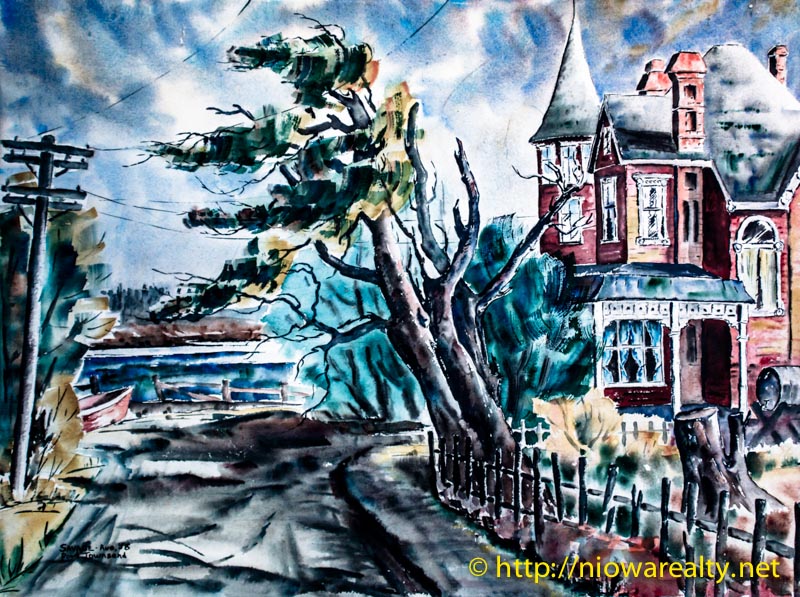 Another crisp day in North Iowa, but fortunately the sun was shining. The temperatures we had today were far more bearable due to the sun shining and the wind not blowing. Because of appointments, I found myself out in it more than out of it.
I had an unfortunate situation that happened today where neither myself nor my buyer were made aware of a particular property having already been sold. Over two hours were spent in vain preparing documents, reviewing them and subsequent delivery to the seller's agent. What I find extremely annoying is when an agent on the "other side" of any transaction reacts with a canned and dismissive "sorry" for the wasted time spent. I am not an angel or saint, but I do attempt to conduct business with not only a business-like manner, but also to place myself in the shoes of others.
Greed and Fear are two of the most non-progressive states of mind. Greed is singular and selfish. It is an all consuming malaise. It causes loss of family, friends and respect with communities. It encourages a cross-world of sorts that pollutes the mind by breaking hard and fast social and family mores.
Fear on the other hand, sits on the throne of what I consider to be the real culprit in restricting society's growth and human development. A few more times than I want to remember, I can say I have posed the question to people from every social stripe as to what they consider to be the worst thing that lives in our society today. I get many answers but never the correct. Fear is indeed the culprit which inspired many wars, the divisions of families, and most of all, the tearing down of one's "self".
The fear of loosing one's job and compromising integrity is based on fear, the fear of not having enough money and becoming a cheat, the fear of growing old and tearing down anyone who is more beautiful and clever, and lastly, using the "situational ethics" standard for every time we cross that imaginary line of something we knew was wrong. Far away in time I discovered that I couldn't sleep the nights that followed something at work that could have been handled better. I soon learned that if I was to have a peaceful night's rest, my day had
to be accounted for in the night. So, I guess my accountability in practice is making sure I have a normal night's rest. It's no wonder why there are so many sleep aids on the market today. I'm confident in time, the world will understand the real meaning of accountability and we will then move closer toward creating communities that truly want to share and selflessly care.