On Saturday the following 2 homes will be open from 1 – 3 PM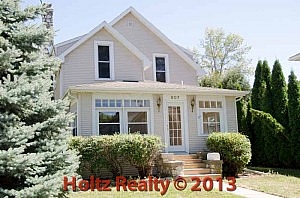 907 N. Jefferson Ave.
This exceedingly well maintained 4 bedroom home is what dreams are made of. Some of the out of the ordinary features that you normally don't find in homes in this price range is that the lot size is extra large which is fenced in the rear. Also, there is a nearly new over-sized 3 car garage. That in and of itself is a feature you normally don't find in this price range. The home has had numerous updates including newer windows, siding, kitchen and bath, carpet and paint. I can't think of anything a person would have to do prior to moving in. I could see myself on a cold winter evening cozying up to the warmth of the real wood burning fireplace in the living room. I could go on and on about this home but you'll just have to stop by and see for yourselves. This property is going to sell! Asking $97,500 Your host will be Brandon Neve. ***Click on the picture for details***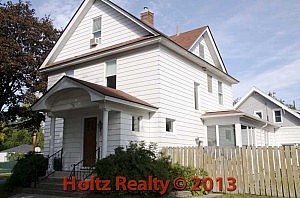 823 N. Jefferson Ave.
The home also known as the "Hamilton House" is one of my favorites and believe me, that takes a lot of doing to have a home be one of my favorites. From the time I was very young, I have always admired this home. It has a certain jeune se quois that I can't even begin to explain. First I thought it was the filtration of light, then I thought it was the kitchen, then I thought it was the woodwork, and finally, I thought it was the finished third floor. Now I have come to the conclusion it is the combination of everything I speak about and more. With this home not being sold is a confirmation of how mis-informed the general public is about purchasing an older well kept home. I will say without resign that if an older home has been cared for over the years, it will likely out last the newer ones including the costs of upkeep and maintenance. I am NOT going to say any more about this home because I want it to be a delightful surprise to everyone who enters. The radically low price on this home is $85,900 and worth every penny. Your host will be Joe Chodur ***Click on the picture for details***
On Sunday the following home will be open from 1 – 3 PM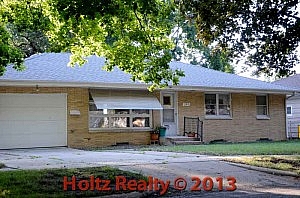 303 S. Tennessee Place
I spoke about this home in yesterday's article. Please click on the link and view the details of this home that MUST be sold. The asking price is $95,000 and your host will be Joe Chodur. Take a little time out of your day Sunday and stop by… you will likely be glad you did. ***Click on the picture for details***