On Saturday Oct. 05th 1:00 – 3:00 PM… We offer to you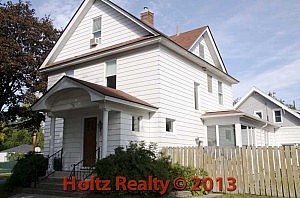 823 N. Jefferson Ave.
This home was owned for many years by the Hamilton family who were the owners of Hamilton Business College. I have ALWAYS loved this home since I was a child. The improvements that were made at the time during Hamilton's ownership were extensive and expensive. Yes, the pink tiles have got to go but the bones of the home are better than you would find in a home selling for thousands more. This is one of the homes that I have always considered to be in the category of "it sells itself". I'm not going to say anymore… come and discover for yourselves.
Your host will be: Joe Chodur  ***Click on the picture for details***
On Sunday Oct. 06th 1:00 – 3:00 PM… We offer you the following two homes: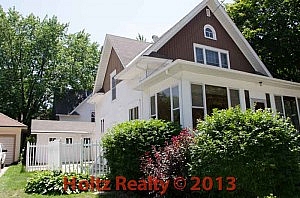 233 – 10th St. NW
Yet another home that has good bones! This 3 bedroom long term family home has been meticulously cared for and it shows. The owners over the years spared NO expense on the improvements. You'll love the circle floor plan along with the updated oak kitchen, ¾ bath in the basement, huge master bedroom with double closets and oodles of oak everywhere. This home has been under the radar for far too long so the spotlight is going to be on Sunday, so make sure you stop by…you'll be glad you did!
Your host will be: Brandon Neve   ***Click on the picture for details***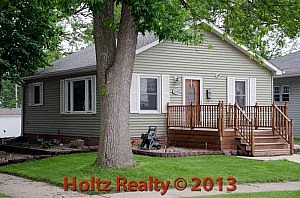 1114 S. Federal Ave.
Fear Not… As one of my teachers said to me a thousand years ago who lived near a cemetery, "I never fear the dead, it's the lives ones that scare me." With that said, this charming little district has a heartbeat of it's own. Every home I have ever seen sell there always seems to find an improving buyer.  This 2 bedroom ranch is no exception. Everywhere you look you'll find improvements. What I like about this home are the windows and open floor plan as well as being on a corner lot. Anyone that's into everything being done…this is it. If you buy it, I'll drive by months and maybe years later and see more improvements—it's a neighborhood thing.
Your host will be: Joe Chodur  ***Click on the picture for details***