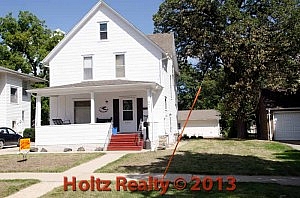 I guess I will have to consider myself the resident expert of Oak Park Addition in Mason City, Iowa because yours truly has sold more homes in that subdivision than anyone else save likely the developer back around the turn of the century when that parcel of land was platted.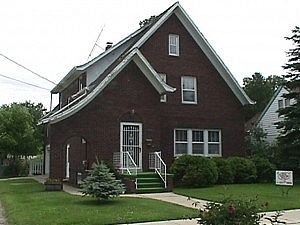 Back in 1982 when I was young and naïve, I listed and sold a beautiful brick home in that district. I will never forget the address. It was 1109 N. Pennsylvania Ave., and the dear old woman who had finally decided under pressure from her son to move to the Manor Retirement Center. Oh the stories she had to tell during those weeks of meeting with her. She was a crackerjack of information about who built her home as well as the first owners of homes around her. I didn't know and likely the current residents of our city would have never known, that this neighborhood I speak of was where many of the doctors and lawyers and business people lived before the new developments started moving to the west side of Mason City. It makes sense that back in those days, businessmen preferred to be in a close proximity to their work.  Remember, those were the days when there were likely very few autos and more likely horses and trollies.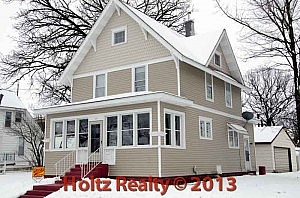 Fast forward to now. After my last article yesterday, I have decided that the general public of Mason City needs to know and understand that the homes that were built in and around the Oak Park Addition were built very well by many of the "powers that be" during those years.
I have two listings in that district now and soon to be three and I believe that they will all be sold before summer's end. If each and every buyer would see how quality built nearly every home in and around Oak Park is built, they would understand the true meaning of lasting perfection.
Investigate Oak Park….it is an oasis of beauty.