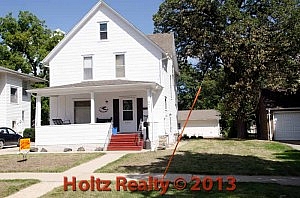 For some reason that I have not completely comprehended, the older homes in Mason City and North Iowa have been taking a real beating these past three years.  I can tell you all from personal experience of selling homes in our area, for more years than I want to count that older well built homes will out last newer homes when it comes to repairs and maintenance.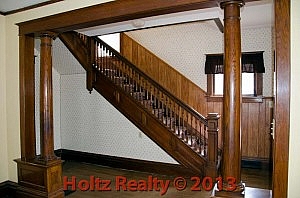 From around the 1870's into the 1950's, your average to upscale home was built with "old growth" lumber by experienced carpenters who worked by the day or hour. In those times, if someone wanted a home built, they contacted a trusted builder and came to an agreement about what they wanted and were given a ball- park cost of what the end product would cost. That was that. Because Mason City appears by the name to be a city but really not; it is indeed a bloated village. People talked then and now, so if a builder didn't construct what was agreed upon, that person became the talk of the neighborhood or district for a very long time. Builders at that time took great pride in their work. It seems to me that it was more about their work becoming better and better than making suitcases full of cash.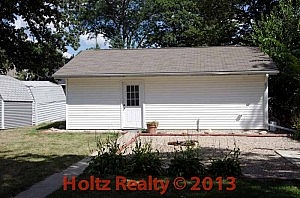 So, with that said, I have a home listed at 945 N. Delaware Ave. here in Mason City that seems to be under the radar for buyers. It's very well built, a gorgeous front entry with oak pillars, a grand staircase, 3 bedrooms, 1 ¾ baths, updates in the kitchen and bath, oak floors everywhere, big yard, and a nearly new 2+ stall insulated garage with alley access. Not to mention, the residents in that block are all delightful.
The neighbor next door of whom I sold him his home about five years ago has decided to become an energy saver and has started burning wood. Perhaps his piles of wood would give an indication to someone driving by that there is a person that wants to live off the grid. I know him personally and I wouldn't have the least of problems living next door to him and his girlfriend with child.
Great buys are always out there as long as you look under the radar.