As we're approaching the end of September, I can definitely feel the transitioning taking place from Summer to Fall.  It seems all the more pronounced this time than in years before with it suddenly going from days in the mid to upper 80's and then dropping down into the mid 60's.
After speaking with a dear client of mine this morning, I was reminded that the robins and nearly all the rest of our seasonal birds have already flown South.  They likely figured they'd had enough of this crazy weather we've been having and took flight all the earlier.  She's one of those who always seems to stand back far enough to look at the whole picture of what's going on in the world around her.  She's also one of the rare ones who doesn't get caught up in the petty trivialities that take place where mountains are being created from mole hills.
Since I've known her for enough years, I freely share my thoughts about this whole business of living and working in these times, and fortunately, for the most part we are both on the same page.  My big gripe today was how rude and impersonal it is for people who're in business, to be making all the more use of their cell phones to text others, rather than emailing or calling.  I'm beginning to believe many of our young are loosing their verbal communication skills, along with their inability to write simple letters.
There are several agents in particular who rarely answer phones, but are quick to text cryptic messages which could easily be mis-interpreted by their receivers.  It'll be interesting to see what lasting side-effects will be of it all in say ten or twenty years.  Without a doubt, our schools must get back to the basics with education, and above all, not allow cell phones to be on the person of students.  I get it when people talk about safety, but why can't schools make those students put their cell phones in their lockers and remain there during regular school hours?  After their last class is over, they'd then be allowed to go and get them before leaving the building.  I also think my idea would help curb the bullying that's become a plague in our schools around the Nation.  While writing this, I'm even thinking our school systems could install cell phone jammers in every classroom and hallway during school hours. What are your thoughts?
My new listing today is a beauty which is located at 665 – 3rd Pl. SE, and hopefully won't be on the market very long because it offers nearly everything an average buyer with a family is looking for.  For starters, it's located on the southeast side of our City which is always popular with young families.  It has four generously sized bedrooms, 2 and 3/4 baths, a wood burning fireplace, a master bath, cathedral ceilings, a party-size deck off the dining room, and a double attached garage.
Without a doubt, whomever designed this home created a working functionality on each of its three floors, because the master bedroom and bath are on the first floor, there are two bedrooms on the second floor with a full bath, and finally, there's another bedroom in the basement with an egress window along with a 3/4 bath.  Where most homes have only one family room, this one has two.  There's one on the second floor, and one in the basement.  As we all know, children as they're growing older, always want their own space away from their younger or older siblings.  This home offers just that opportunity for the distancing of children's bedroom areas.
With that said, whatever family likely purchases this home, will find that their lives have come back alive in 665 – 3rd Pl. SE. The above photo is the exterior shot, but make sure to look at all the rest I've posted.  I'm sure you'll agree it's the best to be found in today's market.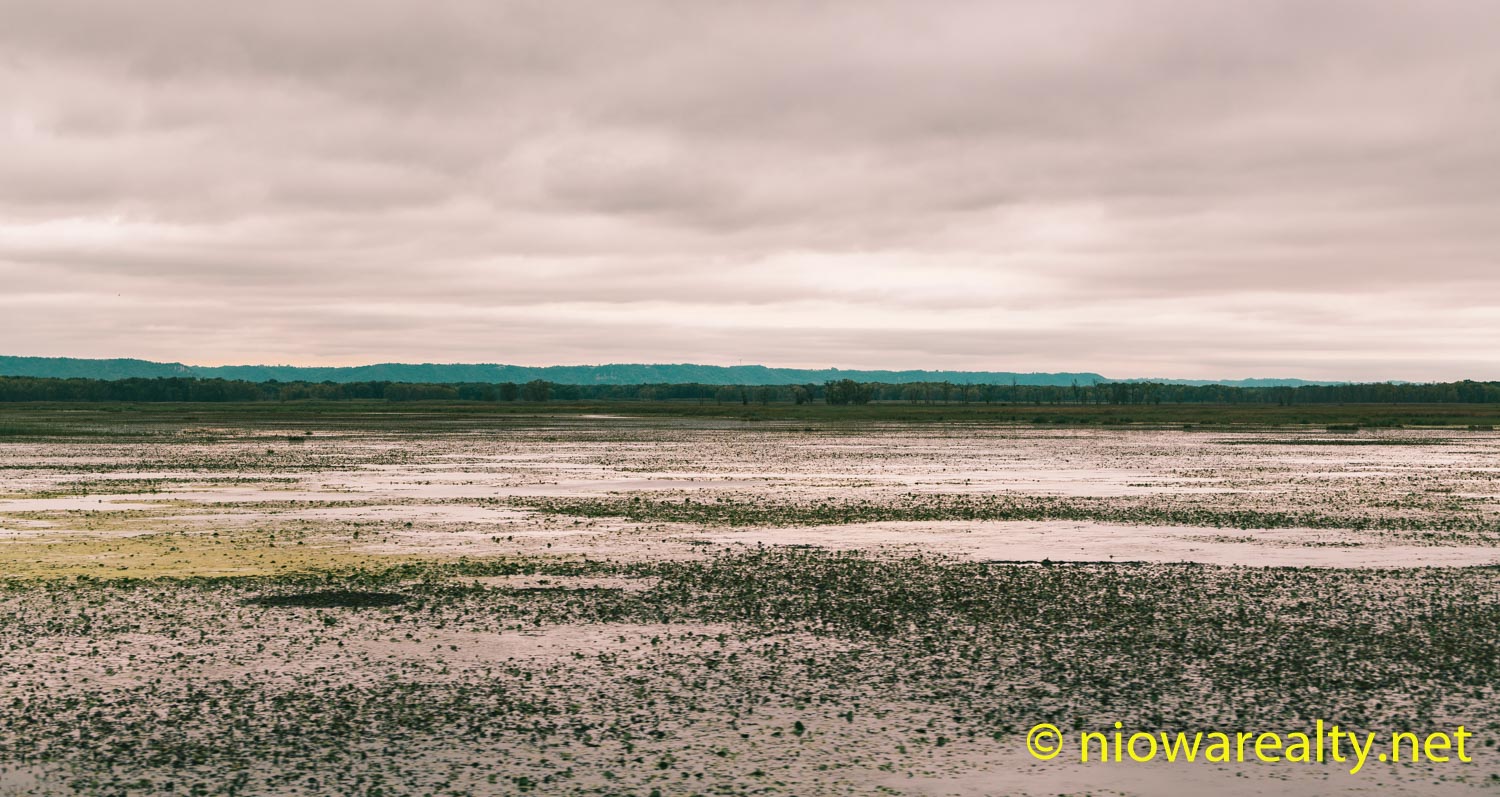 The other photo I've posted tonight is but one of many I took on my travels out in Eastern Iowa yesterday morning.  I could fall in great like with some of those areas.
Tonight's one-liner is:  Association with human beings lures one into self-observation.
Related Property:
665 3rd Pl. SE Mason City