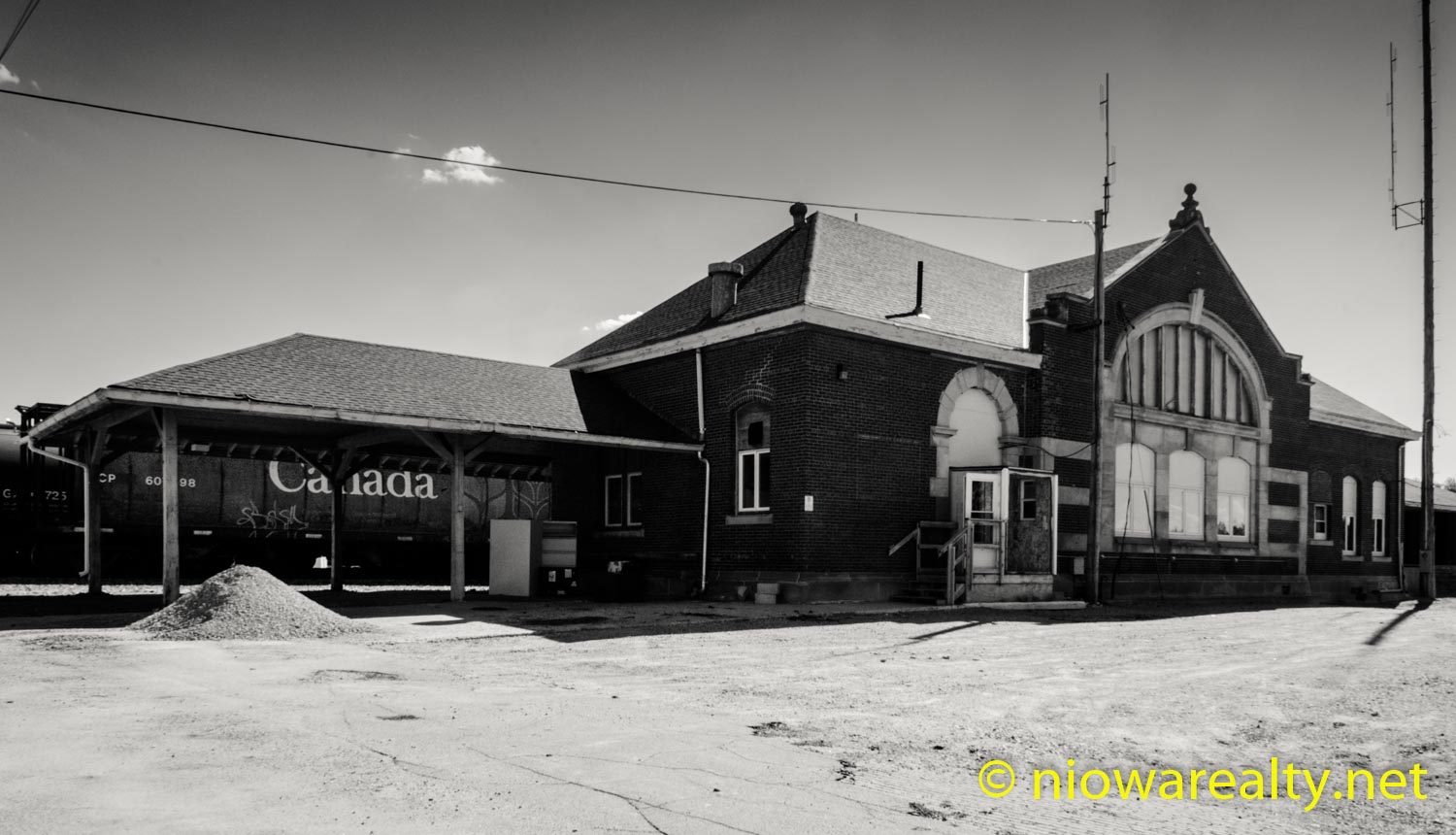 View More Photos
There's no question I can honestly say that today was one where I was on my feet for well over eight hours.  If only I'd worn a more comfortable pair of shoes because by the time I arrived home, my feet were on fire, and likely so when glancing at the thermometer and finding it to be 106 degrees outside.  We've certainly had our record breakers this year, from very late and heavy snowstorms, to scorching temps in the month of May.  It looks like Mother Nature is determined to show all of us who the boss really is.
After about two and a half hours of performing my "civic" duty by getting the full block in which my building is located more presentable, I finally had to call it quits after finding a healthy looking blister starting on my thumb.  When I arrived at my office early this morning, I discovered remnants of last night's partying in our Historic Downtown.  From beer and soda cans, water bottles, cigarette butts, broken bottles, every type of wrappers imaginable was littered on sidewalks, curbsides, and back alleys.  For all my troubles, I happened to find a shiny dime on the pavement.
My blister came from the extended hour of sidewalk sweeping which lasted far longer than expected.  It puzzles me greatly when finding business owners not sweeping their sidewalks on a regular basis.  When are business owners going to learn that when they keep their front walks clean, less dirt and dust gets tracked into their buildings.  Many years ago when I was touring Northern Europe, I'd regularly find businesspeople out early at the front of their buildings brush-scrubbing or hosing down the walks in front of their shops. Taking care of one's sidewalks makes for a more welcoming impression on customers.
I made up my mind early this morning that I would take a good group of photos of the North Iowa Band Festival.  This year, I found a better location from which to take them, and I'm hoping you'll agree.  I didn't take photos of every band, association, or company driving by, but rather those I thought would be of interest to all of you.  There certainly were a large group of Shriner's there this morning with their little hot-rod scooters.
Several of the people I was standing with mentioned how every year the Festival grows all the more disappointing.  I did notice it over these past three or four years, but today's was markedly visible.  There was not even one visiting marching band from one of our State's larger cities.  Back when I was young, there'd be competing marching bands coming from larger cities in both Iowa and Minnesota.  It really did hit home with me today. Take a look at the slideshow I'm providing, and see if there's anyone you know.  I recognized a good number of people who were in participation.
Tonight's main black and white photo I took is of the Milwaukee Depot that everyone's been talking about these past several days, which incited me to drive down to it and take a few photos.  My goodness!  I'd forgotten how good the "bones" of that building appear, as well as it's striking architecture.  Yes, by all means, that building absolutely MUST be saved by any and all means possible.  There've regrettably been far too many beautiful buildings torn down in Mason City, and it has to stop.  We're supposed to be the "Mecca" of diverse architecture, so now it's time to put our community to the test and rescue it.
Hopefully it will be moved to one of the public parking lots within our Cultural Crescent. My first choice would be the public parking lot north of the old Marshall and Swift building.  As far as use, I believe it should become our year-round farmer's market where there'd also be kiosks for rent on a monthly or yearly basis.  I  hope you all agree with me and put the word out.  My office would be more than willing to donate towards the cost of its relocation.
It sounds like there's going to be some great get-togethers tonight, so I hope you all enjoy yourselves and most certainly, have a friend drive you home if you should happen to find you've taken in a little too much giggle water.
Tonight's one-liner is:  You owe the world, not the other way around.