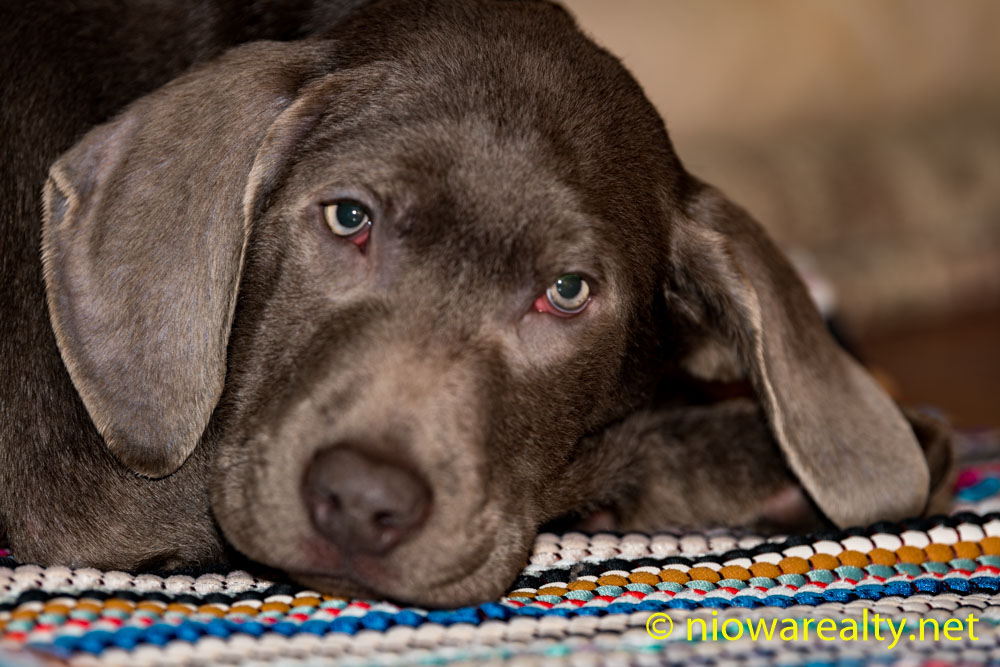 After finding a light coat of snow on the ground this morning, with great dis-pleasure I went into the storeroom and pulled out the snow shovel which I'd hoped would remain there for a few more weeks.  It's amazing how quickly we forget those many muscles that go un-used when shoveling until it comes time to do it again.  I'm sure I'll be having a few aches and pains when I awaken tomorrow morning.
The home I was working on getting sold to a buyer these past several days, finally came together, so it looks like I've possibly made my last sale of the year.  There's no question that in time, the buyer will transform it into quite the comfortable home.  As chance would have it, I sold that home about 10 years ago for an older couple who decided it was time to sell.  It's happened many times over the years where I've sold the same home twice or three times.  There's one in particular that was either purchased or sold thru Holtz Realty four times, and each and every owner thoroughly enjoyed living there.
One of my dear past customers stopped by the office today to drop off a Christmas gift for me.  When I opened the box, I was delighted to find a vintage tie clip with a design that's most appropriate for my profession.  I'll be sure to have it set out often so to wear it when showing homes.  Over time, it'll likely become my talked about article of conversation.
It looks like the listing I have on 20 – 9th St. NE is coming back on the market Tuesday unless the selling agent can pull a rabbit out of a hat.  With that said, if any of you know someone who's looking for an entry-level home that offers more that you'd expect for a home listed under $40K, this one fits the bill.  It even has a brand new $8,000 roof on it.  When doing the math, you'd find the monthly payment far less that what you'd be paying for rent, and if you're an investor,  the rent received would provide you with a hefty rate of return.  If I were looking for either a first-time home or an investment property, I'd be all over this one.  It should've been sold right out of the gates, but just happened to get listed when our market started slowing before winter.
The rest of my day was spent returning emails and getting bills paid before the year's end.  I'm still wondering where the year went.  Seems the days and months were moving all the faster this year, which was likely caused by me being exceptionally busy. But keep in mind, I'm not complaining.
There was an article in Time magazine today about the flu season that's upon us and how much more difficult it has been for science to keep up with the evolving strains of the "bug".  As I suspected years ago, those flu shots are a crap shoot when trying to guess which strain is going to affect the general public the most.  If you have time, look for that article.  It's very interesting, but also a bit scary.
Starting tomorrow, it'll be the count-down for yet another year for us to enjoy the company of friends and relatives.  Looks like a few of us are just quietly waiting for the day to arrive–especially those table scraps.