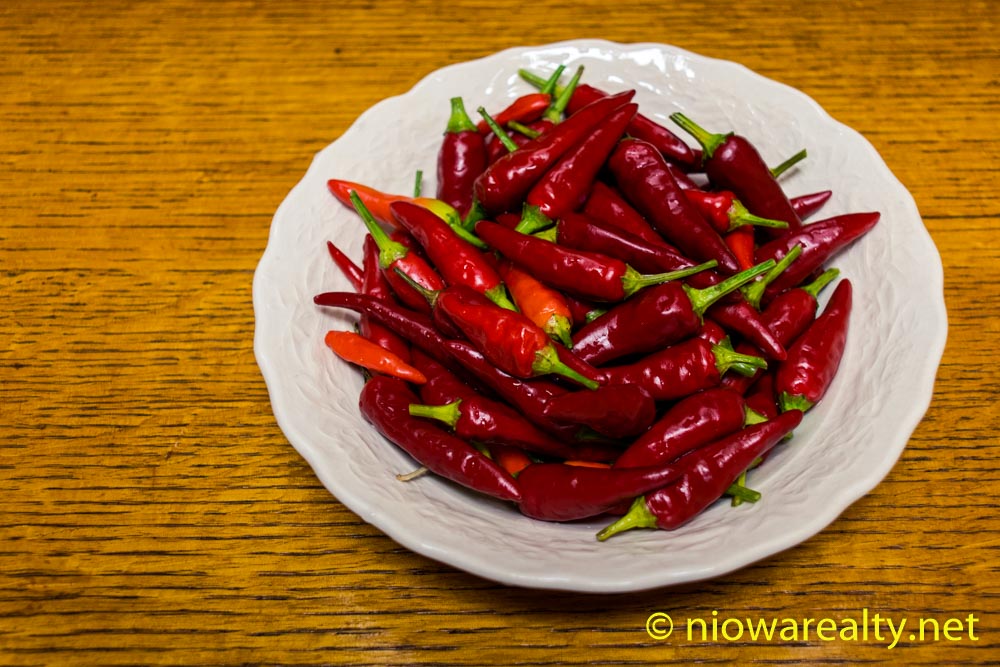 Having finally dressed for the weather, I wasn't nearly as chilled as yesterday.  That relentless wind felt like one of winter's Alberta Clippers moving thru.  Good thing we didn't have snow or we would've been having white-outs.  Just get yourselves prepared for the end of this week because it's gonna be well below freezing.  I think Daylight Saving Time will be coming to an end in a couple of weeks which I'm not happy about, but what can we do other than bear down and endure it?  I'm already envisioning the short days and dreadfully long nights. But remember, once we get past November and December, the sun will be quietly marching back north.
Having been out of my office on appointments most of the day, it was a welcome relief to be in while the sun was shining brightly thru my office windows.  While at my office, a colleague asked me several days ago how I liked working in my office building.  I truthfully said, "Of all the offices I've worked in which included several banks, I'd say without a doubt my current office is my favorite."  He then asked why.  My condensed response was, "Its layout, the abundance of wood, and above all, the bushels of natural light that filters thru the tall windows at both ends."  After saying that, he took a closer look around and said, "I'd have to agree with you. You've got a lot of natural light going on here."
One of my well knowns stopped by for a chat late this afternoon just to bring me up to speed on where she is in her life.  She's one of those quiet people whom you'd walk past in Walmart and not have even the slightest clue of the depth of her intelligence she has contained.  It's always a delight visiting with her because of her broad understanding of nearly everything.  Having known her for a very many years, I'm all the more convinced that far too many people get promotions based more on their chassis' than what's between their ears.  There've been more times than I dare recall the number of both male and female employees who were raised up due to their "eye candy" exteriors.  Yours truly have so badly at times wanted to say, "Oh I see you've given "eye candy" a promotion, but you forgot to replace the cotton candy between those ears."  Yes, I being a little wicked, but it happens more than anyone would dare admit.
Several of my new listings are getting showings already which is telling me the buyers are still out there, but being a little more choosey.  If only there'd be one who'll take a look at 422 S. Tennessee Place.  The owner of that condo is highly motivated an wants it sold before winter arrives.  So please, spread the word and help me get it sold.
Early this morning I delivered to my office some chili pepper plants that I pulled up last night so to hang them upside-down and naturally dry in my basement.  It'll take about three months before they're fully dried and subsequently coarsely ground.  There are a number of my clients and customers who are always delighted to get a small jar of my naturally grown and ground chili peppers.
The above photo is one I took of those that had fallen off their plants, so I'll have to dry them separately.  You are now seeing a bowl of chili peppers which may someday be part of someone's spiced up bowl of chili.  As Julia Child would say, "Bon appetit!"