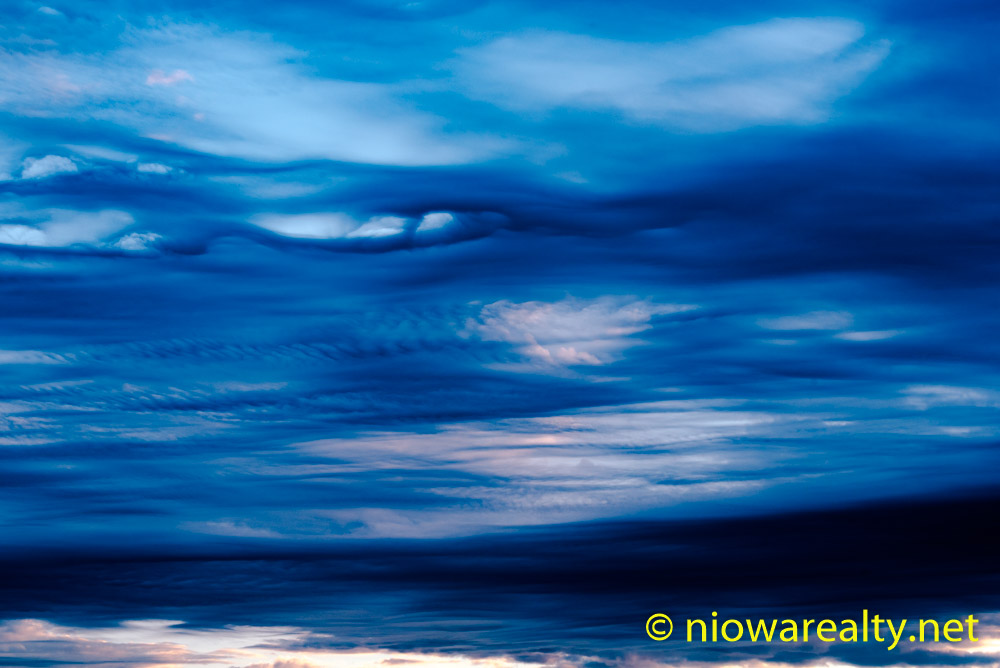 Today was my menial labor day I managed to get set aside so to continue on with my little personal projects.  Not thinking it was going to rain, I was forced inside before I was able to get finished up on what I was doing.
Once inside, it didn't take me long to find a substitute.  I'm glad for not of the "brand" of men who if they can't finish something they've started because of a change in weather, they throw in their towels and call it quits and fill the rest of their days with absolutely nothing constructive.   After the rain started, back to that long-term project I went.  When deciding after four hours there was more than enough done,  I walked away all the happier knowing I'm getting baby-steps closer to being finished.
One of the Realtors called while I was plugging away at my project, inquiring on the home I still have listed at 645 S. Pierce Ave. here in Mason City.  We've had several offers on it, but can't seem to get a deal struck.  Anyone looking for a cheap place to live that has a newer roof, siding, and furnace, I'd say this one fits the bill.  I don't have any interior photos posted because the owner still has too much stuff inside which would distort anyone's online previewing.  With some cosmetics, it would make a great rental for someone wanting to get started in the home rental business.  Since it's located on the west side of our City, it should be all the more attractive to future prospective tenants.  Maybe the next one looking at it will finally get it bought.
I picked up the Sunday edition of the Globe Gazette today and skimmed thru only those sections that interested me the most.  I couldn't help but notice a letter to the editor from an older woman speaking about the direction our City's been going along with talking about the proposed Renaissance Mason City project.  There was a great deal of truth in her words–especially her concern regarding the visible direction our community has been moving over these past 20 years.  After reading her comments, I couldn't help but agree.  As I've said to many, "You can't change something that's been quietly building up over these past 20+ years."  There are too many deep social/economic issues in our City that've grown from smoldering embers to raging fires in some of our once beloved neighborhoods, yet nobody wants to point any fingers of blame.
As chance would have it, while I was outdoors working this morning, a gentleman whom I barely knew stopped to ask a few questions.  After answering him, he seemed to want to stay and chat, so chat we did.  Several subjects were touched upon including the Renaissance Mason City project.  What he said internally shocked me because if my interpretation was correct, he really doesn't care if that project will be a long term asset, or if it should happen to fail more sooner than later.  All he wants is something done with Southbridge Mall no matter if it's right or wrong.  I thought to myself when walking away, "Wow! That guy needs a real education on willful waste creating woeful want."
My take on this whole business of this small special interest group aggressively pushing our citizens to vote yes on that project, is all the more telling me that it's All for One (special interest group), and None for All (the general population of our City).  Just remember, the harder someone pushes for something that's questionable, the more likely they're trying to convince themselves of its merits.  I find it all the more commonplace in these times where nearly everyone refuses to admit failure to where they'd rather go down in flames than admit defeat.  Sounds like something out of the Dark Ages doesn't it?