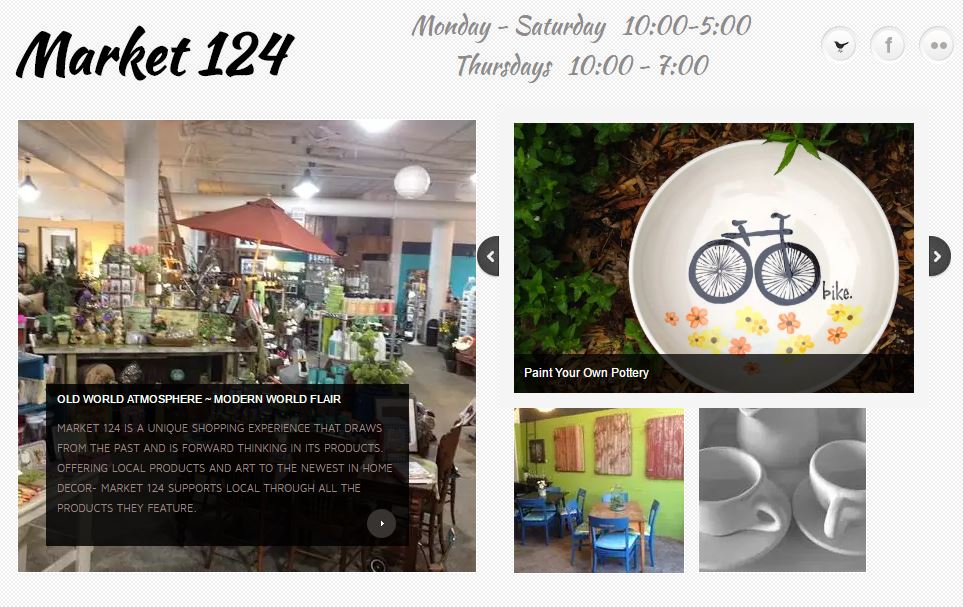 Here it is December the 10th and we've received our first good helping of snowfall.  With its arrival, I can't be more vocal about everyone driving according to there weather conditions.  I noticed a good number of people out slipping and sliding at the intersections Downtown this afternoon.  The intersections that are the most dangerous, are those that have a small rises in the streets before getting to the corners.  They're always harder to come to a normal stop.  The one culprit corner is at the intersection of South Monroe and 2nd St. SW—especially if you're eastbound on 2nd Street SW near the railroad underpass.  That is a tricky incline and decline. I wonder how many fender benders were caused over the years because of it.
I was being all the more cautious as I headed off to my appointment in Fertile to show the acreage I have listed at 305 N. 1st Street.  I left ten minutes earlier than normal and managed to get there exactly on time.  The showing went relatively well, but as we often find with the younger buyers, it's always about the cosmetic updates needed.  Oh well, there'll be a buyer who'll see past those visuals and be all the happier upon becoming its  lucky owner.  I visited with the seller this afternoon and he's decided to reduce the price of it another $10,000.00.  As of Monday, it will be priced at $130K!  What a value for an acreage that has 8 acres, a 4 bedroom house, a garage, a huge heated shop, and another storage building. It even offers city sewer, water, and natural gas, along with having its own well for outdoor use.  I would love to see a nature lover or hobby natural farmer get it who'll help supply North Iowa with organic fruits and vegetables, along with free range chickens and eggs.  North Iowa's demand is continuing to grow.  That's all it takes is vision and it's already halfway finished.
Speaking of vision and memory.  One of my clients happened on the subject of one of her grandparent's estate proceedings, and how some of her relatives were bordering on being delusional when speaking of what they believed to be right or wrong with her grandfather's wishes. All I could share with her were a few of my thoughts. I went on to tell her how I've noticed over the years when handling the sale of more estate properties than most would even consider me to have sold, there being a number of times when I've had to listen to beneficiaries speaking about things that had happened while their deceased relatives were alive, but after listening for a while, I'd soon discover they'd been out of the loop with current events for a very long time.  It seems the ones who have axes to grind or old scores to settle, are the ones who paid little or no real attention to the on-going needs and wants of their decedents as they were moving closer to their time of leave this earth.  I can only imagine how many stories probate attorneys have to tell about ridiculous events that've been created by twisted memories of far away relatives.  Sometimes, the way in which they insist on their supposed truths being hard facts, you'd almost think they'd been living in North Iowa all their lives.
I normally don't ask much of anything from anyone, but one of my clients has been having some on-going, as well as very painful health issues these past months.  I would ask all of you to send out the most positive of intentions for her. When speaking to her today I said, I'll say a deep prayer for you tonight, because sometimes my prayers do get past the covers."  She's truly in need of the best of intentions.
After work yesterday, I made sure to stop at Market 124 here in Mason City.  It's located at 124 N. Delaware in our Historic Downtown.  As chance would have it, the owner Katie Wold was there to greet me.  I enjoy shopping at her store because she really works at marketing local as well as Iowa produced products.  Every time I'm there, I find something new that I have to have as a gift for a friend or relative.  Seeing her selections are growing, I told her I'd be back next week to pick up a few more Christmas gifts.
Shopping locally is what keeps our business alive and well.  "Good job Katie, and keep on growing Market 124!"