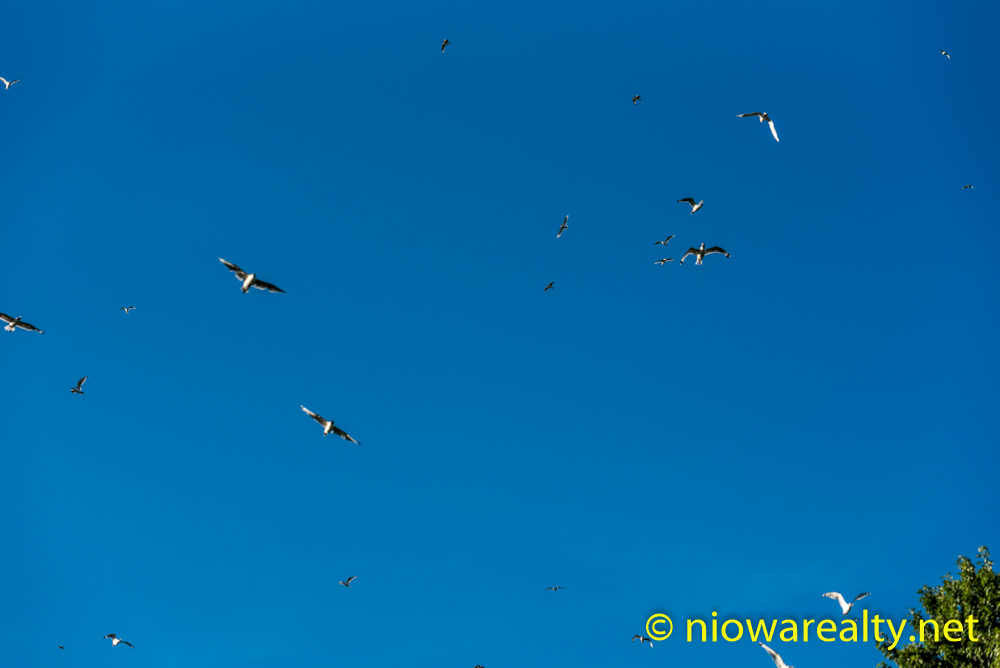 Another Holtz Realty sale closed today after a day or two of delays. Hopefully the buyers will now have smooth sailing with their new home from here on out.  The loan officer who was handling it was one I'd never worked with before, and appeared to be a little extra nervous over it all.  It's always been un-settling for lenders who've not worked enough with the general public as well as Realtors. The newness of their jobs, along with their fears of making costly and embarrassing mistakes create rooms full of thick air.  I so badly wanted to say, "Fear not. I normally never bite."
I'm certainly looking forward to my public open house that I'll be hosting tomorrow from 1:00 – 3:00 PM located at 50 Winnebago Court.  There's been a great amount of activity on it already, and its only been on the market four days! It offers a floor plan that I've never encountered before in Mason City.  Whomever designed it certainly had a vision for flow and distribution of natural light.  Of course it features my favorite "circle" floor plan between the kitchen, dining, and living room area.  I showed it today to a customer, and in spite of it being a gray and cold day, there were bushels of natural light filling the rooms.  The kitchen and bathrooms have already become the talk of the town, and as we know, they're usually what either makes or breaks a home's desirability. Please let anyone you know that's looking for a very nice three bedroom, 2 ¾ bath home with a double attached garage, that it'll be open for public viewing tomorrow.  Click on the link below to view this beauty.
I happened to stop over to a dear friend's home today to drop off a small gift for her and while we were visiting, we ended up on the subject of the "quiet" discrimination that takes place in our business world.  I was quick to say how often I've noticed both men and women who've been more than qualified to fill positions within a company being passed over for others who had "external" attractions, but absolutely not even close to being as qualified as the ones dismissed.  I witnessed it taking place in a bank I worked at many years ago, and continue to see it today.  I'll never forget one instance where I actually became vocal over the advancement of someone who wasn't even close to being qualified, while the one I expected to get raised up, wasn't.   I said to my "next up" in the chain of command, "You and I both know full well that whomever made that choice was dead wrong!"  The only answer I got was, "It was out of my hands." Of course being a supervisor at the time, I had to deal with the incompetence of that person who was raised in rank.  Yes, it's unfortunate to say, but the "glamour" system is still alive and well in Corporate America.
There was quite the sight to beheld as dusk was approaching late this afternoon in our Historic Downtown.  There must have been at least 200 – 300 crows circling Central Park and starting to land in its tall trees.  Believe it or not, there were others perched atop the Principal building waiting for their turn to take flight for their seats for the night.  It was really very creepy!  That flock of black devils was the largest I've ever seen in my life!  With all the re-makes of scary movies, I think Mason City would be a great place to film a new version of Alfred Hitchcock's, "The Birds".