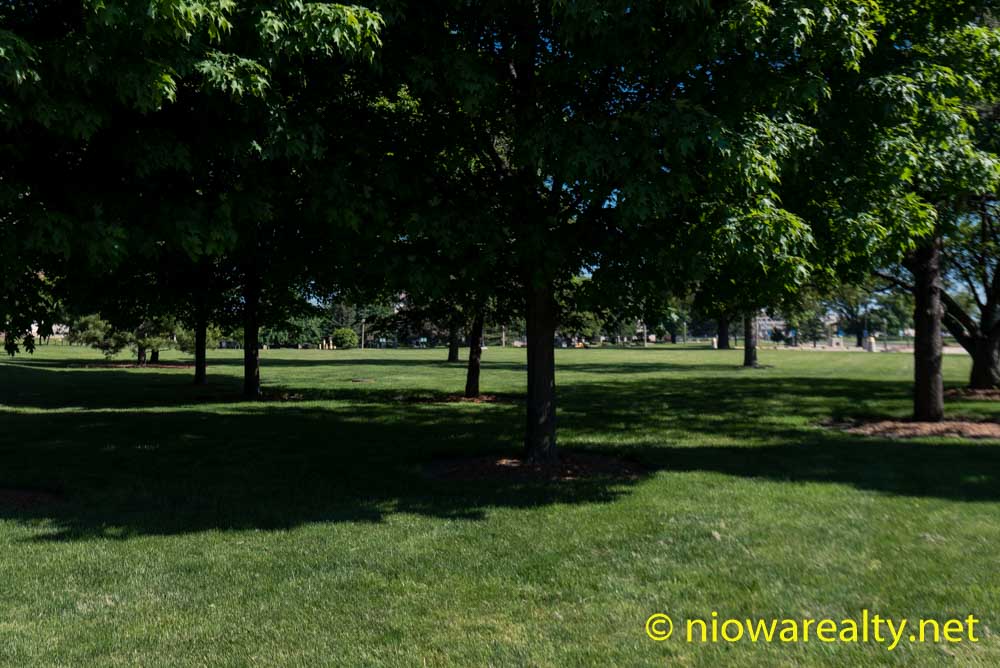 While sitting in on a closing today of one my office listings I came to the understanding how much our City is getting more bottle-necked in not having enough affordable housing for buyers in our market who are tired of renting and now looking to not only purchase something they can call their own, but to start establishing real roots in our community.  It's comforting to find people who've moved here from far away places some years ago and believing at that time North Iowa would be just a stepping stone for future moves elsewhere and now deciding to make our area a place they can call home.  This particular buyer was not so very young to where one would think the excitement of owning was simply a sign of overly-excitable youth.  I could see a "I worked hard to get here" joy about the whole business of finally owning.  These are the type of people who know the meaning of home ownership and are fully aware of all the responsibilities that come with it. There will likely never be a time when I drive past that home and find it in a lesser condition than it was today.  It'll most likely become the neighborhood star in years to come.
Speaking of newcomers, I had an opportunity this afternoon to visit a little longer than normal with a young man who's moving here to start his own business.  I was pleased to find he'd done his research on Iowa along with the business environment here in Mason City and North Iowa.  He went on to say how some of his family and friends considered him crazy for wanting to move here and open up a business, but he assured them this is where he wanted to be.  According to him, he'd lived in enough big cities to know it wasn't what he wanted for himself or his family.  There's no question in my mind he'll be staying for quite some time due to the types of questions he was asking me about our community.  People with the mindset of living here short term don't ask the questions he did.  When leaving I said, "Welcome to Mason City and if you are good to us, we'll be good to you."  He smiled and said, "I believe that."
As the summer of 2016 progresses I've been noticing far too many yards that are in need of attention.  I think I'd be batting a 100 if someone asked me to drive around the City and pick out which homes are rental properties and which ones are owner occupied.  What's most irritating for me is when driving past a home that's got so much "stuff" that must've cost some bucks littering the front yard, but not a lawnmower trail in sight.  The lawns on those properties are of minimal condition at best, yet the tenants seem quite comfortable in living there without the slightest consideration of what their yards look like from the street.  Now on the flip side of that scenario, I also see people who've become near fanatical about their homes and landscaping.  I've personally seen people sweeping streets in front of their homes as well as hosing down their sidewalks and driveways.  There is one particular couple who live on a relatively busy street who I see reaching for every fallen leaf while out mowing likely twice per week.
I applaud these types of people for their diligence in keeping their homesites picture perfect, but wish they would start shaming many others into being more conscious of the appearance of their yards and at least make an attempt to go after every last twisted twig.