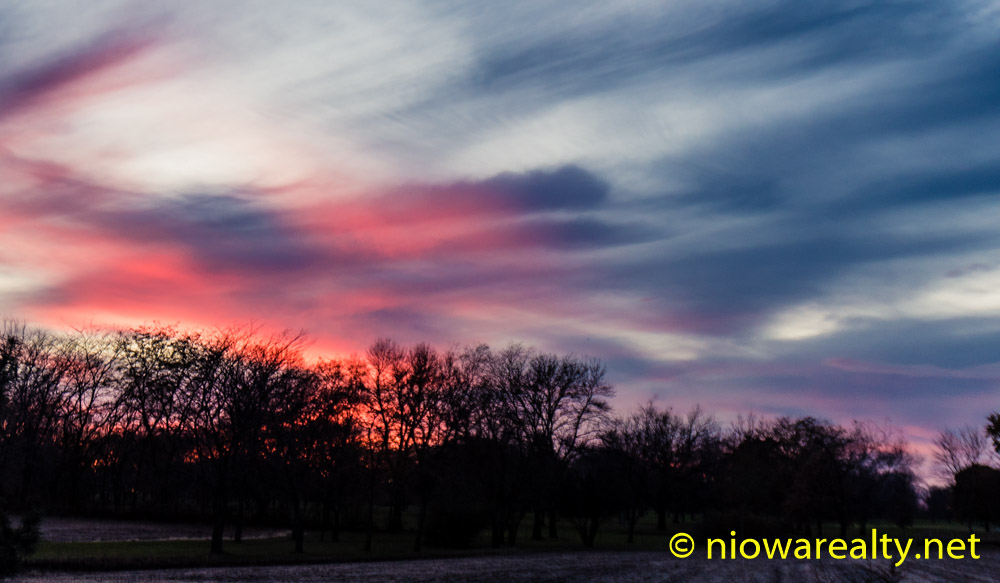 I was sorry to find it raining so much of the day which certainly quashed many of the outdoor activities that were planned Downtown.  I always feel sorry for those hard working marching bands who've done so much practicing for this big event that happens only once a year and then to find they can't make a good show of their hard work.  I tried to listen for at least a whisper of music while working not far from East Park, but didn't hear even a toot.  Remembering Robert Burns' words, "The best laid schemes of Mice and Men oft go awry, And leave us nothing but grief and pain, For promised joy!"  His words certainly applied to what happened to our annual Band Festival today.  Onward and upward in preparation for next year's festival.  I feel a little bit the same in knowing I have some unexpected real estate work to do tomorrow when planning on doing a few non real estate related things instead.
I was delighted to read the article on MSN News today about the thousands of wasps that are being released across the Midwest in hopes of countering the growing infestations of the Emerald Ash Borer.  I hope everyone makes a point to read that article and get themselves up to speed regarding the wasps and the Emerald Ash Borer.  For years I've always believed people planted too many of them as I'm not the biggest fan of Ash trees.  They don't have the most attractive canopy or growing patterns.  It always seemed to me they were always trying to reach their branches down instead of up.  There was one particular Ash that I grew from a stick which took more years than I want to tell in getting it to reach its branches upward instead of down.  It's a very beautiful tree now, but certainly an exception of far too many others I see growing around our City.  I smile to myself thinking it must have developed a bit of ESP and decided grow as I wished instead of being pained by a branch saw once or twice each year.  I tell many that my favorite native tree is the Hackberry.  They have beautiful bark, they grow in a uniform fashion, they are very weather resistant, they can live over 1,000 years, and above all, their tiny fruit when eaten by Robins makes them drunk after having eaten too many.  When young, curious me sampled one of their tiny fruits and it actually tasted a bit like squash.  I found out later that their fruit is on the "survival in the wild" list of edibles if you can collect enough of them before the birds and squirrels carry them off.  Most people don't realize that there are a few ancient Hackberry trees growing in our Central Park.  I'm sure they've been growing there for well over 100 years.  There's one growing near the Historic Downtown that has to be one of the grand-dads of all others much younger and smaller.
There's a home I'll be visiting with its seller about soon which has always piqued my interest when driving by due to its design.  It'll likely not be listed very high in price because of its small size and necessary cosmetic updates, but whomever will take the time to make exceptionally charming updates considering its size, I'll turn all the more heads if those driving down the street where it's located.  I've decided many of this month's days can be described as the endless mists of May.