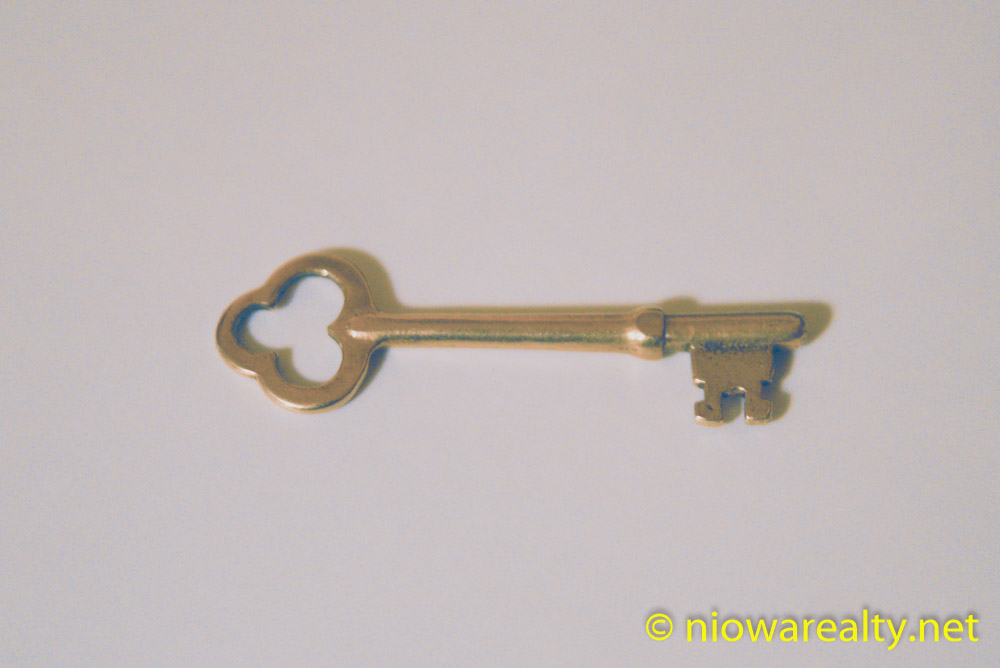 While showing properties most of the day today, I was reminded of how little regard is given by sellers in making their homes presentable to the general buying public.  When climbing higher in price ranges, most buyers expect there to be little or no immediate repairs needed.  It's funny how as much a given seller attempts to mask the excessive "hard use" of his or her home, it starts revealing its true self with little tell-tale signs that trigger closer looks.  It actually makes me sad when finding homes on the market that are likely being sold because sellers simply can't afford their steep mortgage payments along with making general necessary repairs.  The one I showed several weeks ago was very much a classic case of the sellers being over their heads with housing debt.  Maintenance items that most would get corrected immediately were left quite visible and very much unattended.  I really do wish there wouldn't be that mindset with many of the younger ones who think if their friends can live in something expensive, then they should be able to as well without considering the hard financial facts about moving into something at the top of their price ranges.   There really should be more soulful counseling given to some before they blindly jump into something which in time they'll regret every day they're living there.  Some don't realize what they're doing to their youngsters as well.  Children can sense troubles at home when continually surrounded by the financial anxieties of their parents.  Believe me, there are long lasting effects that will haunt them the rest of their lives.   I'll never understand why parents with young children refuse to live under their means to where if there are a few financial bumps in the road, they're all the more prepared for it and the shock waves moving through their families are far less painful.
I'm glad the wind finally went down with the sun this evening.  It was quite gusty and cold to where I had to grab my winter coat before I went out on my showing binge.  I'm going to stay hopeful these next two days will be better since I'll be hosting two public open houses this weekend.  It's certainly time for 37 Oak Drive to have a happy new owner living there.  I can't imagine a thing needed in the home—it's ready for a moving van to start unloading its new owner's furniture.   Be sure to tell anyone you know about it who's looking for a very well built and maintained home in one of Mason City's historic districts.
About five years ago when moving several steamer trunks, I happened to forget one of them had its key in the lock and while moving it, the key somehow got bent to the point of almost breaking completely in two. I was fortunate enough to get it out of the key hole without breaking it.  Whenever it came to mind, I would search high and low for a replacement key blank so I could have it duplicated.  Unfortunately my searching continued to hit dead ends until one day I had an idea that never before occurred to me.  I thought, "Why don't you have a jeweler fix it?"  When I had a little time to kill, I took the key out to my favorite jeweler, Grunwald and Kiger Jewelers which is located out near the movie theater, and when walking in with key in hand, I timidly asked if it could be repaired.  He said he'd give it a try and the next day I received a call saying my key was ready for pick up.    I went out there and to my surprise, the key looked just like new.  I said, "You really must let the general public know about your key repairing abilities."  I was also embarrassed by how little it cost.  Later that day, the key went into the trunk lock and unlocked it as though nothing had every happened to that very old key.  So if anyone you know has a broken key that can't be replaced, take it out to Grunwald and Kiger Jewelers and see what they can do for you.  I've always been very impressed by their fair prices and exceptional service.   Fixing my key was just another example of their willingness to tackle something so seemingly minor to most,  but exceptionally important to me.