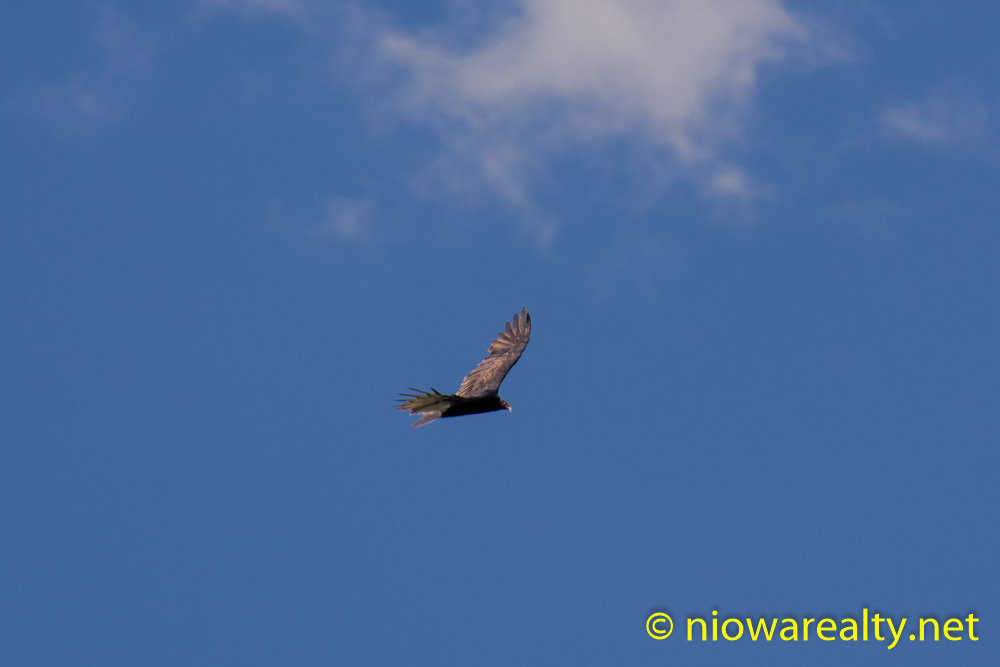 I'm in hopes the snow that started falling hours later than it was supposed to will not deposit as much as predicted.  With the temperatures enough above freezing today gave me an opportunity to do more snow clean-up around the entrances of my office.  Someone jokingly said to me several days ago, "What are you trying to do in making your sidewalk so much more snow-free than everyone else around you?"  "I'm not trying to impress anyone.  I just don't like having snow and ice covered walks." I replied.   I believe all of us as residents of Mason City and North Iowa must work hard to keep our public areas presentable as well as safe.  There were several couples wandering up and down Federal Avenue yesterday who were quite possibly Historic Park Inn visitors.  I can always tell when they're tourists by how much they're looking more closely at the upper floor architectures of the buildings while walking slowly down the sidewalks.  When always wishing for the perfect world Downtown, I continue to see sloppy and ill-planned improvements being made.  It's not something that's just recently got started, but rather a chronic mis-directed mentality of some commercial building owners.  I noticed the same things happening over these past 25 years of working out of offices Downtown.
They're living in palace-like homes, but refuse to invest any more money than necessary into the buildings out of which their businesses are creating their wealth.  Someone was telling who's traveled Europe much, how the historic districts have exceptionally strict laws regarding restoration and design changes.  She went on to say how careful reviews are made to the point where if square nails were used in the original section being restored, then new square nails of like style and size were to be used in the restoration.  I could see her point where in many cities, much of their revenues are based on tourism.
What would make me the happiest is to find Mason City having evolved from being dependent on revenues from residents, to a balanced blend of resident/tourist income.  Then we would be well on our way to being a true center of attraction—not just for in-coming residents, but for more tourists as well. It reminds me of the old jingle in the advertisements of Hush Puppy shoes.  Do you remember it?  It went, "Hush Puppies aren't such a fancy shoe or a phony shoe—they're just dumb."  Maybe we could become the Hush Puppies of Iowa to where we may not seem to be classy, sassy, brassy or flashy, but our ways work well and we're comfortable.
After an extended conversation with some sellers today, it looks like there'll be a double header this month of yet another exceptionally well constructed home with one of the most timeless of designs.   For me it has the three keys of perfection—the natural light, the functionality of floor plan, and the over-the-top quality of materials used in its construction.  It will create, along with 233 – 7th St. NW here in Mason City,  the two shining stars of available listed homes for the month of February.
One of my dear clients mentioned in passing today about her young daughter while sitting in church this morning suddenly without warning blurted out, "Mommy. How high is the sky?"  Whether cryptic questions come from the very young or very old—they're precious and meant to be held close to the heart.