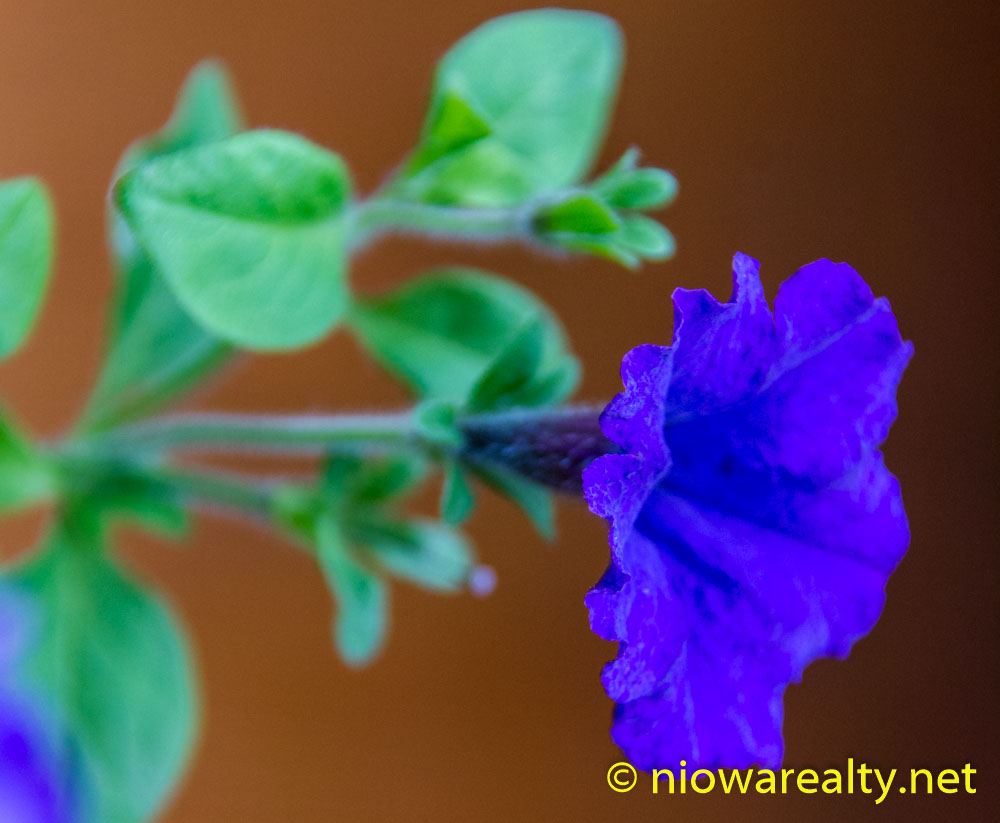 It looks like our January of 2016 is off and running right out of the gates for my office this year.  One of my listings sold today and there has been an offer submitted on another one early this afternoon.   It was certainly a gorgeous day to be out looking at homes after our many days of cloud cover.  In speaking of this now, I remember as I was walking out of a property that's being prepared for listing and having the most wonderful "feeling" that this year is going to be a good one for all of Mason City.  As I mentioned to one of the Downtown business people today, "I do wish the best for everyone who's trying to make an honest living in these turbulent times."  I went on to say how exceptionally thankful I am for having loyal and faithful clients and customers who've kept me in business these many years.
While doing a walk-thru on a property early this morning which was supposed to be vacated by the end of December, I was shocked to see how much refuse along with personal belongings were left behind by the exiting tenant.  When I arrived,  there was someone whom I'd never seen before who with his father decided to step up to the plate and do a clear-out of the home.  I asked him why he was going the extra mile.  He said, "Well, he's a friend of mine so I thought I'd help him out."  I'm not so sure where the "helping out" ended and the "working" of a friendship began.  He really was a pleasant chap and seemed to take it all in stride.  Before leaving I said, "You're just one more I'd like to clone and sprinkle around North Iowa."  Whenever finding young men and women stepping out of their "boxes" and freely doing something for others is quite admirable as far as I'm concerned.  I'm in hopes there'll begin a momentum with this sort of thinking.  Wouldn't it be great and wonderful to find people who're out paying it forward instead of back to the point of it being more the rule rather than the exception in our community as well as our country?
There's a very near and dear client of mine who's been in need of a little more attention in his advanced years.  He has family who're too busy with their own lives to consider how much his needs are evolving with his age.  He said to me several days ago, "Joe, I sometimes think I'm too much of a bother for my family as well as you."  I quickly responded, "When I'm convinced I've done enough, you'll be the first person to know." Some may think old people are just societal baggage, but too many forget how many sacrifices were made for not just their families, but also their communities and country as a whole.  Oh, but if we'd only take time to listen to their life stories.  The great joys as well as heartaches are there to be heard if we'd only take the time to listen.  Many of our elderly who're sitting in lobbies of nursing homes are likely waiting for someone to just take a few moments to listen to their life stories.  Since I've always been one who's enjoyed listening to life stories, I'm keen on hearing all the anecdotal responses which seem to connect all the dots of their life paths.
The above photo is of several Petunia plants I have growing in my office window.  They were very slow in getting started but as me being the witness, the first bloom appeared exactly on Easter morning of 2014.  Yes, Easter of 2014 and they've been blooming ever since.  It's amazing to see my exceptionally old Petunias blooming in January.