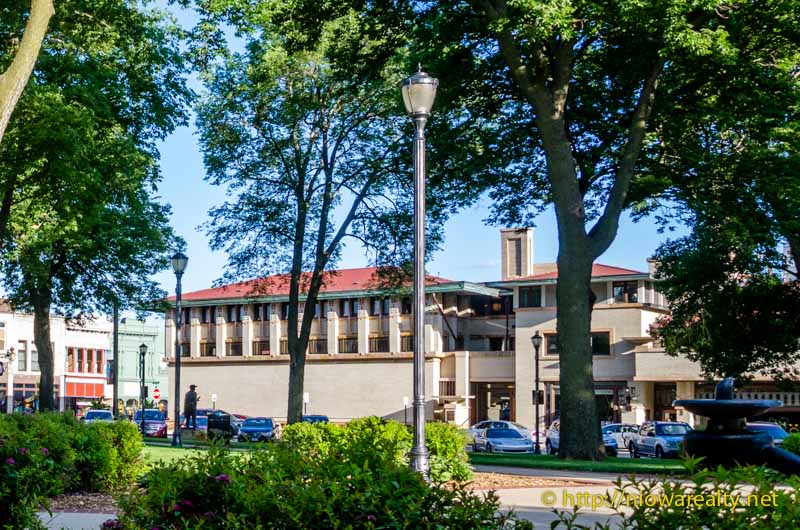 Sometimes I read MSN news on the internet between appointments just to keep myself up to speed with what's going on around the country and in the world. On the main page of MSN there are always those news clips and articles of interest that you can scroll. I noticed one that said, "Memorable Trips in 50 States" so I clicked on it simply out of curiosity to see what memorable trip Conde Naste considered the best in Iowa. I scrolled to the State of Iowa and was shocked to find the Park Inn Hotel listed as the most memorable. I was exceptionally pleased in finding that clip as part of a front page article that is likely read on a global scale. I placed a few calls to a few of the Historic Downtown proponents and shared my discovery with them. I was surprised that not one of the people I told about it had known that it was there.
For the past six years I have been pushing forward with the idea that our Historic Downtown has so much to offer as long as we push ahead with real growth. Yes, there are sacrifices to be made and perhaps a little extra money to be spent in getting progress kicked into high gear, but I'm also convinced it will be well worth it in the end. We only have to look back a few years and realize how far we've already come. Diligence and persistence are just a few of the keys in turning visions into realities. I spoke with one of the business owners this evening whom I've always considered a person who's always up and moving forward. We not only share ideas, but also our concerns about some of the narrow-minded choices that are made by some of the other business owners in our central district. I'm so terribly glad there are those doing business downtown that share our same vision of prosperity.
One of my customers called this afternoon about a real estate matter and after I gave him the information he needed, I told him about the MSN article regarding the Park Inn Hotel and teasingly mentioned how glad he must now be in having decided to stay in Mason City rather than moving out of town. He agreed while saying, "With all things considered, I'm glad I decided to stay."
With all the great and good things happening in the Historic Downtown, we must also look to the peripheries of the downtown and start tightening the codes and enforcing them. First impressions are lasting impressions. If we want to create a "golden lane" to the center, we must make sure there are no substandard buildings and rickety homes blighting the way and leaving those first glances to become lasting negative impressions.
I can't thank everyone involved enough in the resurrection of our Historic Downtown for remaining diligent in getting things moving in the right direction. My prophesy for the next national news maker for Mason City is to be The Egloff House.
Click on the link below to read the clip about Mason City and be sure to share it with everyone you know.