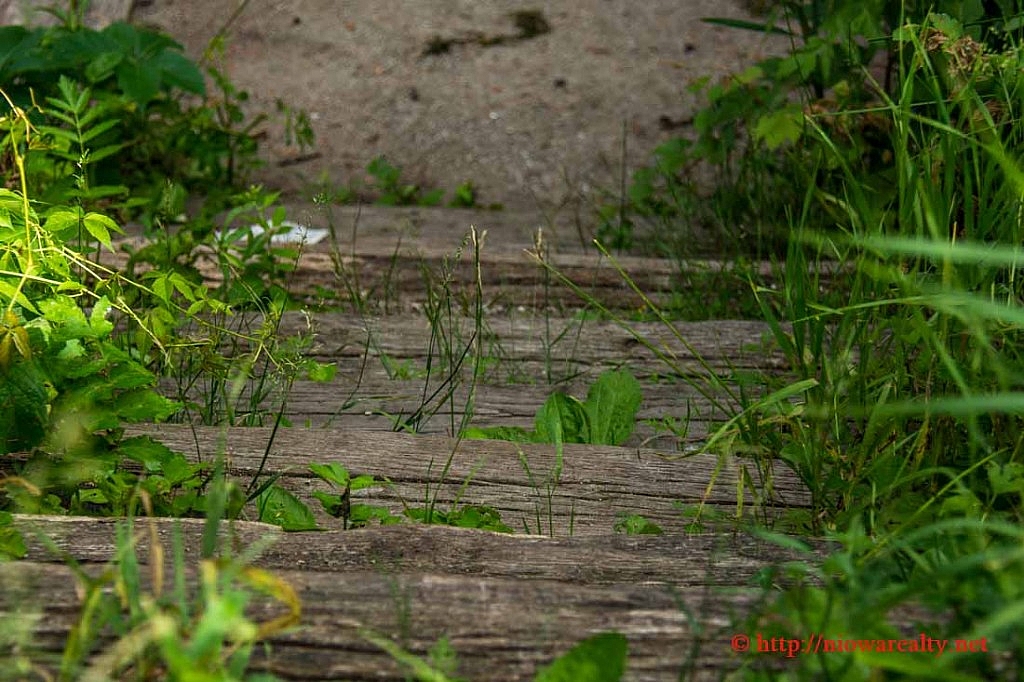 An absolutely "up" day for me due to my having the opportunity to help an elderly woman get her hedge back into fine order after years of minimal maintenance at best. I had only planned on trimming her hedges when I arrived but upon taking a closer look, I found there to be every type of tree and bush growing in those hedges. I looked at my watch and considered the hours it would take and thought, "Just do it!" I went and told the owner she was going to be seeing her borrowed yardman out working in her hedge longer than expected. Oh Mercy! With having thought ahead before I went there, I managed to bring the tools I needed to start digging and cutting out the unwanted growth. As each hour was spent, I started to see a marked difference in the visual texture of the first third that was cleaned out. Upon seeing the delightful progress made, I pressed forward and managed to get her hedge which is about 80′ long completely cleaned out. I was shocked to find I was there far longer than expected and rushed to the office to prepare for my public open house. I made it to the house on time and after it was over, went on to another showing that was scheduled. After finishing with those customers, I ran to the grocery store and picked up a five pack of the tall paper yard bags. In remembering the amount of trash I cut out of those hedges, I was hoping those five bags would suffice. There the piles lay with nearly every kind of tree in them. There were ash, boxelder, hackberry, honeysuckle, european buckthorn, mulberry, nasty vines, and of course maple. I cut them all up to a size where they could be packed into those tall yard bags. After another couple hours the project was complete. I stood back and looked at how beautiful that hedge appeared. It was almost glowing green with thanks. The neighbor even walked over and mentioned how good it looked. I went and told my dear old friend that her hedge was given a great breath of life so it should live for many more years to come. Teary-eyed she couldn't thank me enough, but she didn't realize that I should've been thanking her for the opportunity to pay it forward for the opportunity given in bettering our community's landscapes. I'm sure everyone driving by her home tomorrow with think, "Hmm. There's something different about her yard." It's funny how people grow so accustomed to things that are unsightly.
In working quietly at the dear one's home today gave me an opportunity to do some deep thinking about what we are missing as far as the niche marketing of goods and services.
I've come to the conclusion there's not enough competition in the areas of, or even the sellers of, certain goods and services in Mason City. They are as follows: Tree experts, concrete finishers, seamstresses, shoe repairers, wood floor refinishers, custom embroiderers, small engine repairers, hardware sellers, locally grown food sellers, a men's clothing store, an only made in Iowa store, a local bakery, locally owned electronics store, butcher shop, custom tailor, a nursery the size of the old Krieger's, downtown drug store, confectionary, downtown breakfast and lunch bar, downtown health clinic, downtown swim and sportswear shop, women's clothing store, a downtown pet shop, seasonal gift shop, and lastly, a higher end antique store. These are just some examples of opportunities waiting for some of the young entrepreneurs who are ready to kick start themselves into becoming purveyors of market niches here in Mason City. If we offer the goods and services, the buying public will certainly be there to support their endeavors.