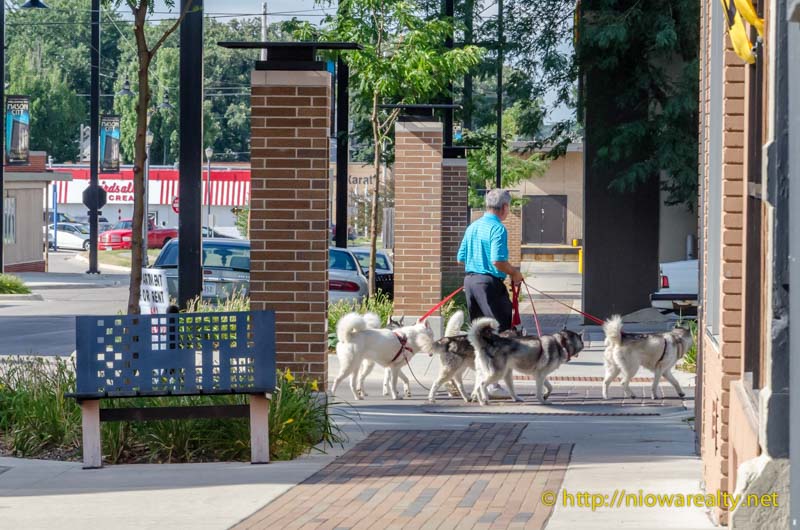 Tonight is another Friday Night Live celebration in and around Central Park where a free admission live band plays on into the night and people enjoy the music, the beer garden, and each others company. Other food concessions and activities are there as well along with vintage cars being shown off by their proud owners. The Friday Night Live event is promoted by Main Street Mason City which is a not for profit organization promoting business and leisure in and around the downtown area.  I can say without a doubt that they have done a fabulous job thus far this year in not only bringing more activities downtown, but more commerce as well. I believe we are well on our way of turning the corner on getting people to investigate what's going on downtown before they look elsewhere for entertainment.
As I've said before, the convenience of being able to walk around the Central Park area and enjoy all the festivities without traveling out of town, finding a place to park, and above all having to travel home late in the night. Doesn't sound like something I would want to do very often. One thing I'm looking forward to are the upcoming winter festivities Main Street Mason City will be promoting. Too many people dismiss winter events downtown as likely not being successful, but if they are promoted correctly, they are just as much a enjoyed by the general public as the summer events. It's all about promoting and getting everyone hard-coded to see what's going on downtown first before investigating other alternatives.
It should be a new catch phrase for all of us to remember in that we must not only to buy local, but enjoy local events of leisure. There is a great deal of talent amongst the population of North Iowa and perhaps keeping the momentum going with Friday Night Live, we will see even more and better events in the near future. These photos are but a few I took at the beginning of the event.