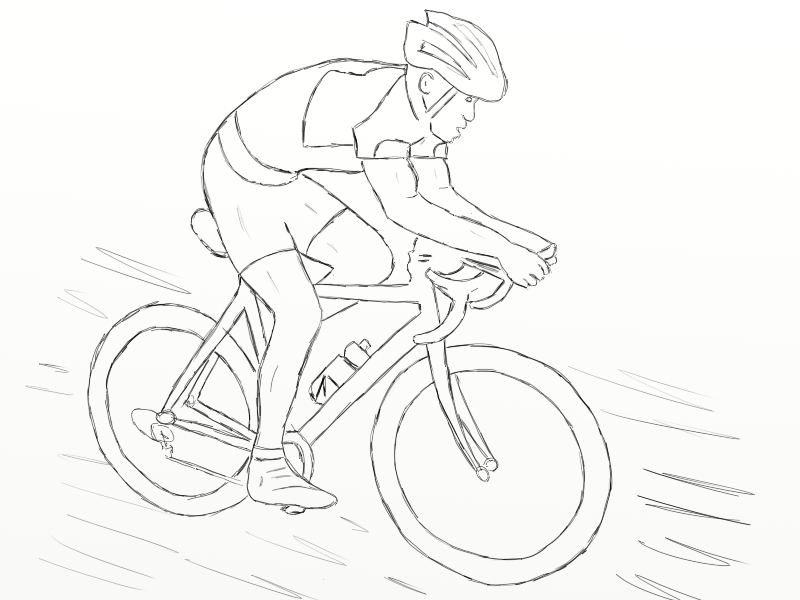 It was certainly an interesting day in the Downtown today. People were scurrying about placing trash and bottle bins about while the street sweepers were going up and down the avenues one last time. Others were out washing windows, sweeping, and setting up signage for tomorrow's guests. Everyone seemed as though they had something else on their minds—likely thinking about what tomorrow will bring. An elderly gentleman stopped by to show me his homemade welcome sign which he said would be posted out in the parking of his home so all the bicyclist will see it. Since my office is in the center of the cordoned off area where no motor vehicle traffic will be allowed, I will likely have a great view of the travelers.
One of my clients mentioned that I should sell freshly baked cookies for $1.00 a piece to the visitors. I told him if I had a big oven in my office, I would bake cookies and give them as a gift to those who would want one. I couldn't believe how many beer trucks I've seen delivering likely hundreds of cases of beer to the three taverns in the area. In happening upon a Red Bull truck delivering to a bar, I asked the driver if people mix alcohol with Red Bull. His emphatic response was, "Oh yeah!" I'd be curious to see what a Red Bull drunk would be like. Maybe they're wide-eyed and slur their speech in high gear. The things people don't think of to get their minds and bodies out of whack.
If I have some free time tomorrow, I will attempt to mingle with the crowd and take some photos. I promised myself that I wouldn't even consider taking any photos that would be in bad taste. There are already too many paparazzi hiding behind bushes waiting to catch someone in a compromising position. As Oscar Wilde once said, "I've discovered things are not moral or immoral; they are in either good taste or bad." I find some actions of people in really bad taste.
Late this afternoon as I was driving out on the west side of the city, I noticed two gentlemen bicyclist with saddle bags on their bikes traveling towards the downtown. I didn't recognize them and likely they decided to stay a half a day or more ahead of the rest of the pack. I guess that's a good way to keep from being lost in the crowd. I don't know about anyone else, but I guess I'm about as ready as I can be for tomorrow's herd.