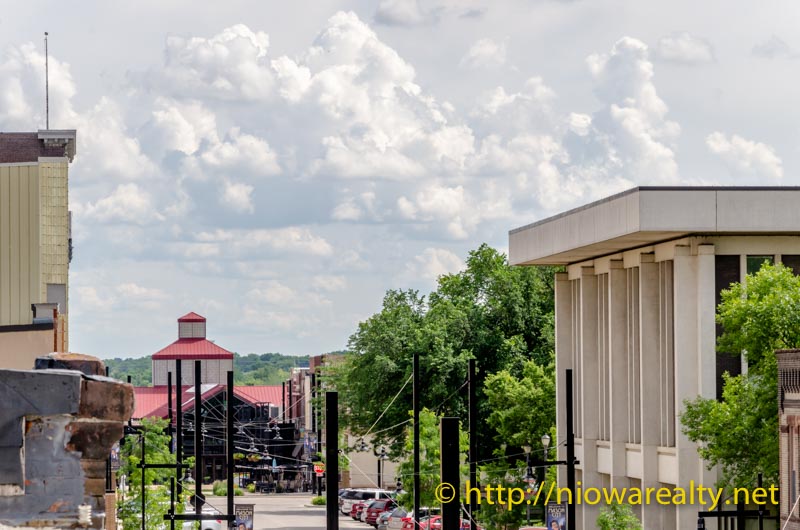 As I look around Mason City and envision myself as one of the RAGBRAI bicyclers arriving in Mason City for the first time, I begin to notice things that I would be a bit turned off when taking a closer look. Our downtown is making good progress in upgrading as well as restoring the centuries old buildings as well as the streets and landscapes. The scenes change as one travels beginning two blocks east and two blocks west of Federal as well as about four or five blocks north and four or five blocks south of State Street. There are too many rickety and unkempt homes and apartment conversions with broken windows, sagging eves, blistered paint, and volunteer trees and weeds growing around the foundations of the buildings and residences.
I believe it would be worth our while as citizens of Mason City to take a more active step in making a good first impression for the thousands of people that will be visiting here for likely the first time. If any business owners would like to grow their businesses even more, they should pull out all the stops in presenting their city and businesses in the best of lights. I don't even want to think how many times I have strongly encouraged homeowners to keep their yards manicured and free of needless debris. I drove past what appeared to be a rental home near the downtown on my way home several weeks ago, and noticed about 15 – 20 young men loitering on the front porch. Now, I've noticed it to be nearly a nightly occurrence. I'm beginning to think people are more concerned about their long hours of leisure rather than creating self-worth. I visited with one of the influential business people today about the lack of incentive as well as apathy more and more people seem to have regarding their surroundings. Beautiful communities don't just happen; they are created by hard work and a community vision. At the end of that conversation I said, "When I was very young and working at odd menial jobs, one of my schoolmates was making fun of me for doing such "low style" labor. I simply responded, "It makes no difference to me if I'm pulling weeds out of onions or shoveling manure because I do it in knowing that I will have done the absolute best job." That is something everyone must understand. Doing ones best in anything they do creates self-worth."
I wish for our entire community to come together in the spirit of best foot forward while preparing for our RAGBRAI visitors. I took the delightful photo above several days ago. I hope you like it.