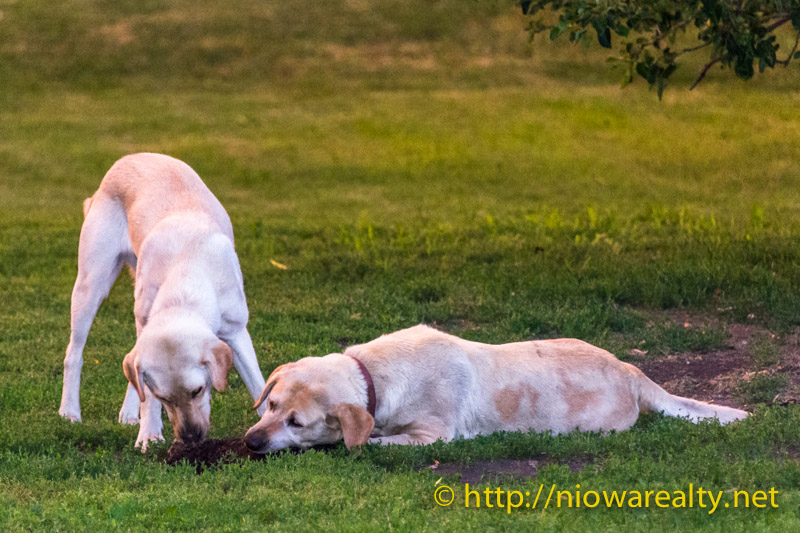 Yesterday as well as today were two of the most beautiful days of the year thus far. I am looking forward to many days like these in the months to come. I was shocked to find Lilacs blooming at one of the homes I was showing today. Oh, how the smell of them brings back such delightful memories of years past. I can remember when I was young picking bouquets of them to give to my mother and grandmother. I wonder if children still do that for their mothers and grandparents today? I sometimes have to stop and consider that people don't always do things that were done a generation or two ago. I was showing a home several days ago that had a cut-out in a laundry cabinet in the basement.
I casually mentioned to the buyer that the area was likely where a suds saver tub was placed. They actually didn't know what I was talking about. I felt a bit embarrassed and explained to them what that was. Whomever lived in that home was quite the gardener. There were hundreds of dollars worth of perennials in the flower beds that appeared to be appropriately planted to ensure that there would be something blooming throughout the summer. In walking through the garden area of one of the markets several days ago, I was shocked to find how the prices have gone up on potted plants.
I was showing a home yesterday that just had its lawn mowed. Fresh mowed grass is also a delightful smell. It reminds me of the days of life on the working farm when hay was cut and left to dry and then baled for winter use. Watching the flocks of barn swallows following behind the tractor that was stirring up the bugs of flight. It just now makes me wonder where all the barn swallows are. I do hope they are still to be found in North Iowa.
We all of course have experienced the combinations of summer smells. Think of the aroma of a nearby barbecue grill mixed with the smell of freshly mowed grass, and the overtone of blooming Linden trees while folding clothesline dried bedding. Can you now imagine a few of the smells of the summer to come?