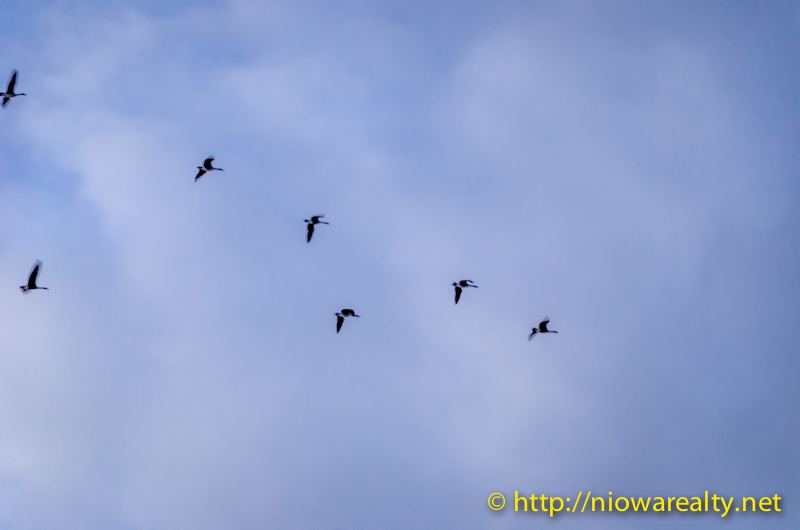 As Spring's thaw is upon us, the seasonal return of the fortunate ones who were able to leave North Iowa last November for all of the sunny and warm places in the South. One of them arrived at the office today filled with smiles and a recent tan. He asked about how the real estate market has been here in Mason City over this long and bitterly cold winter.
He was shocked to hear how many days we suffered below zero temperatures. To his greatest surprise was the number of water lines frozen in the area. He went on to ask how the real estate sales have been since his departure last November. I told him that it had not been good; likely due to the snow and cold. He said he was glad to be back home and ready to start enjoying the Spring and Summer months as well as getting back to his community service jobs that he so willingly offers his time and talents.
Sometimes I hear complaints from a few the younger people in Mason City about how we have an over- abundance of retired citizens. They should stop and consider how much they are the anchors of our community. They pay their taxes, they take good care of their homes, and they offer many extras back to the community for free that many other towns and cities would either would have to do without or pay for. It seems just in these past several years since the downtown has started to blossom. I hear so many positive and forward thinking comments from the senior citizens.
Just this past Sunday, a very influential elderly women mentioned to me how much she would like to see more progress downtown. It's sort of funny when I think about it, because four years ago, a long time Mason City resident and office holder said to me, "Why should anybody even think the downtown will improve? It's been blighted ever since the malls were built on the south side and west side of the city." I think back on that comment and just smile to myself. Aren't we glad to have the snow birds returning once again?