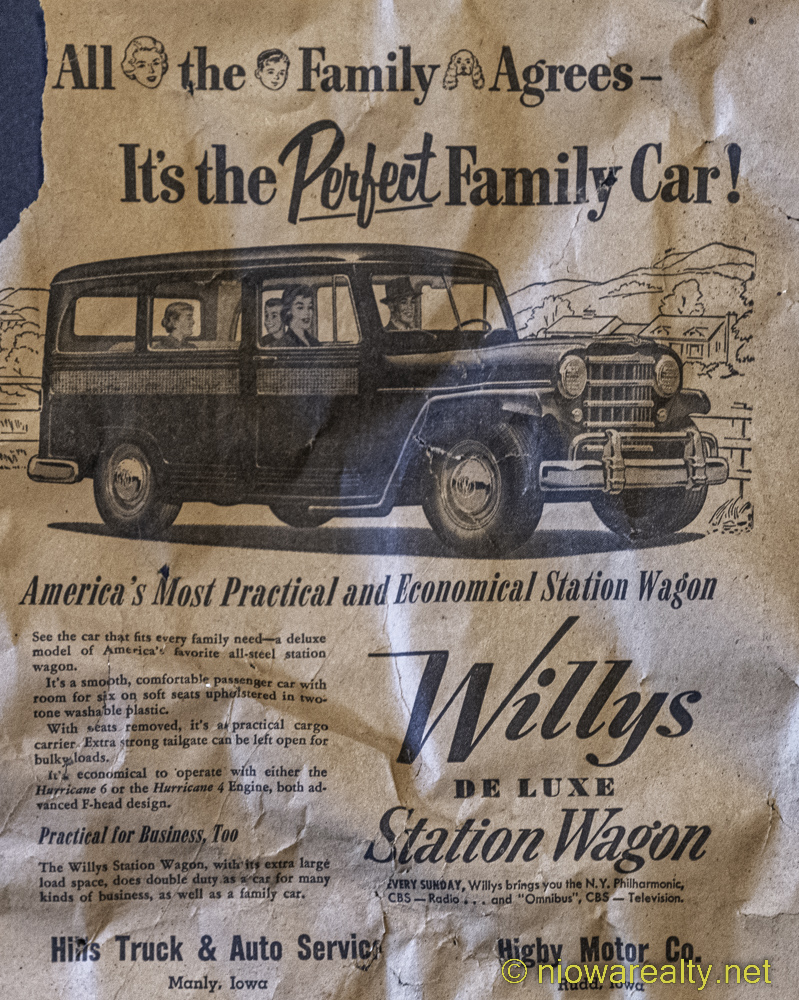 View More Photos
It couldn't have been a more beautiful ushering in of November which also happened to be All Saint's Day which is observed by many of our Christian denominations. When visiting with an elderly gentleman this morning while admiring the outdoors he interjected, "What we're getting now, we'll be paying for later." I wasn't compelled to agree with him because every good day should be taken at face value and left at as such.
One of my long-time clients was needing my help loading and unloading some lumber, so pretty much the bulk of my morning was spent assisting him, and considering how much he's done for me, those hours weren't even close to being a payback. What I was expecting to be only one load, ended up being three, but at least I was able to enjoy that much more scenery and great outdoors.
Since I was out on the westside of our City around lunchtime, I stopped and purchased a Whopper Jr. at Burger King. Since I didn't take the drive-thru, I soon discovered how short on help they were when finding it taking far too long to get that burger prepared and handed over to me. What I noticed there today, has been a repeat of what I've been seeing in the service industry of late, and that being a larger percentage of retirees working those jobs. Where have all the young workers gone?
After I returned to office and got my burger eaten, I headed back to my work area and started writing checks for bills that had come in, along with making my first of the month journal entries. It seems there's never a reprieve from those monthly bills, but when in business, there's always that certainty. It's nice to be able to walk such a short distance to the Post Office to mail letters and buy stamps. While walking over there today, I was reminded how fortunate I am to have my office in walking distance to the closing company, Post Office, abstract office, County Court House, and a number of law firms. The convenience of my office's location really didn't hit home until I opened up shop in Holtz Realty's new location. Believe it or not, there are some of those old customers who've stopped in and believed my office is still 409 N. Federal which is now part of Fareway's parking lot. I understand the confusion because the size and style is very much like our old office, other than my current office has exposed hardwood floors, and the one at 409 N. Federal was fully carpeted which I always hated.
I did manage to get one more file readied for another closing we have scheduled for next Monday morning. I did catch an error made by the closing agent, so I placed a call and asked that it be corrected. As much as I may appear to be a control freak when it comes to closing files, I prefer not to have call-backs from either a buyer or seller saying they'd found a mistake and want it fixed, which is why I believe a closed file should remain closed.
Have you ever had one of those days where you go digging for something, and you end up getting fully immersed in something else, and only because you found an interesting titbit? Well, today was one of those days where I spied a crumpled-up newspaper which someone had used as a covering for what was in a box. I knew it was there, but I never bothered to inspect the remnants of that paper which happened to be the February 23rd of 1953 edition of the Globe Gazette.
Because I was finding some really interesting ads from stores that've long-ago closed, I started taking notes on the names and locations of them. My how our City has changed since 1953, which happened to be the centennial year of our City's founding.
Ok, here are the notes I took. There was a Davidson's furniture store located at 19 -21 First St. SE which they touted as being Iowa's largest home furnishings store. Then we had Blanchard's Jewelry Store which was located at 12 E. State Street which was likely where Morel Jeweler's was. There was Lapiner Motors located at 125 S. Delaware which sold GMC vehicles, which is where Midas Mufflers, a pizza restaurant and an architect is now located. Of course there was The Hub which was considered the men's clothing corner of North Iowa, which was at the corner of what is now part of Wright on the Park. There were three other men's clothing stores which were St. Clair-Starks, Gildner's and Nate's. I can actually remember where Younker's was, along with Montgomery Ward. I also read an advertisement for Braniff Airways which must've been our air carrier at the time.
Keep in mind, all those businesses and many more, were located in our Historic Downtown, but when our "powers that be" at the time, decided we needed mall, they pushed it thru, tore down a shite-load of historic buildings, and today left with an ugly reminder of what should've never been. I'm still convinced the ground that mall is located on, has been cursed, and likely by some of those business owners who were forced to close their doors for good. That mall is but another classic example of mis-guided progress in our City.
The above photo is one I took of an advertisement in that 1953 edition for Willys De Luxe Station Wagon. There were two dealerships that were selling them at the time and both of them were located out of town. One was Hill's Truck and Auto Service in Manly, and the other one was Higby Motor Company in Rudd. Isn't it interesting when knowing Willys has morphed into being today's popular Jeep. I'm sure their jeeps were instrumental in helping win the Second World War.
I pulled some additional facts out of that paper which I'll be sharing with you tomorrow. Oh and by the way, how did you like last night's photo I posted for Halloween?
Tonight's One-liner is: Guilt: the gift that keeps on giving.